Seagate Innov8 8TB Desktop USB-C Hard Drive
Enter a new era of personal desktop storage with the Seagate® Innov8. With a staggering 8TB of storage, you can reliably access your vast archive of music and videos, along with all of your other important documents, projects and irreplaceable photos. Innov8's uniqueness and durability offer a premium touch while helping to protect much of what you enjoy and hold dear.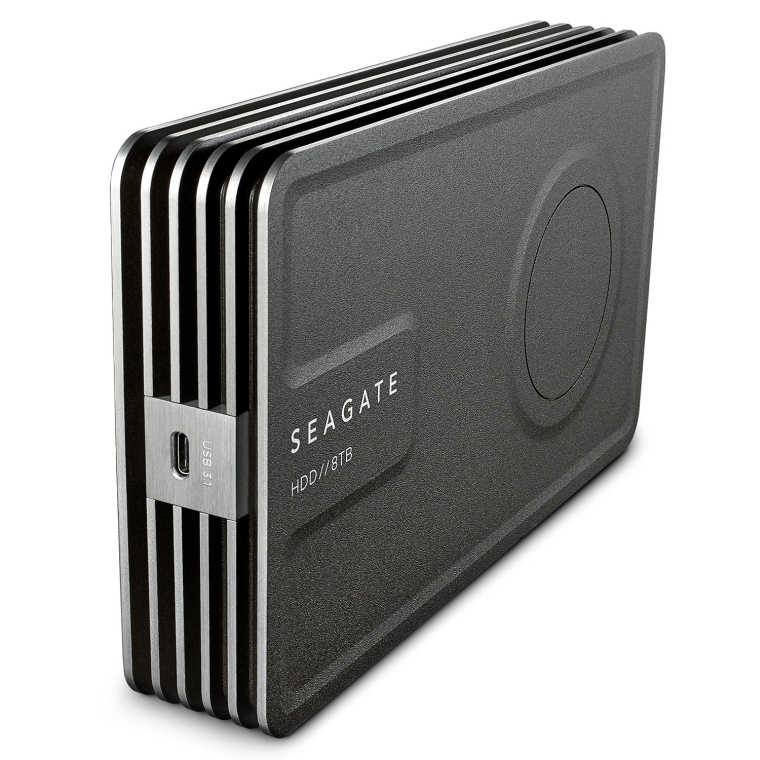 The Innov8 HDD is the first 8TB USB-powered desktop storage on the market that uses a single, reversible USB-C cable. You can power the Innov8 and have easy access to all of your great content. In addition, Seagate Ignition Boost™ technology brings an amazing engineering feat to you. By combining Ignition Boost technology with USB 3.1, you no longer need an extra power source or adapter dedicated to your desktop storage. Innov8's all-aluminum enclosure is sturdy and well-balanced.