Saitek Pro X-56 Rhino H.O.T.A.S. Video Game Flight Controller for PC
Military-grade Space and Flight Sim Precision: The X-56 Rhino delivers a multitude of customizable options including all the control surface options required to achieve the exact level of performance that aspiring combat pilots demand
New Mini Analog Stick Control Surfaces: Control pitch, roll, yaw, backwards, forwards, up, down, left and right as well as gimballed weapons that are controlled separately from the space craft.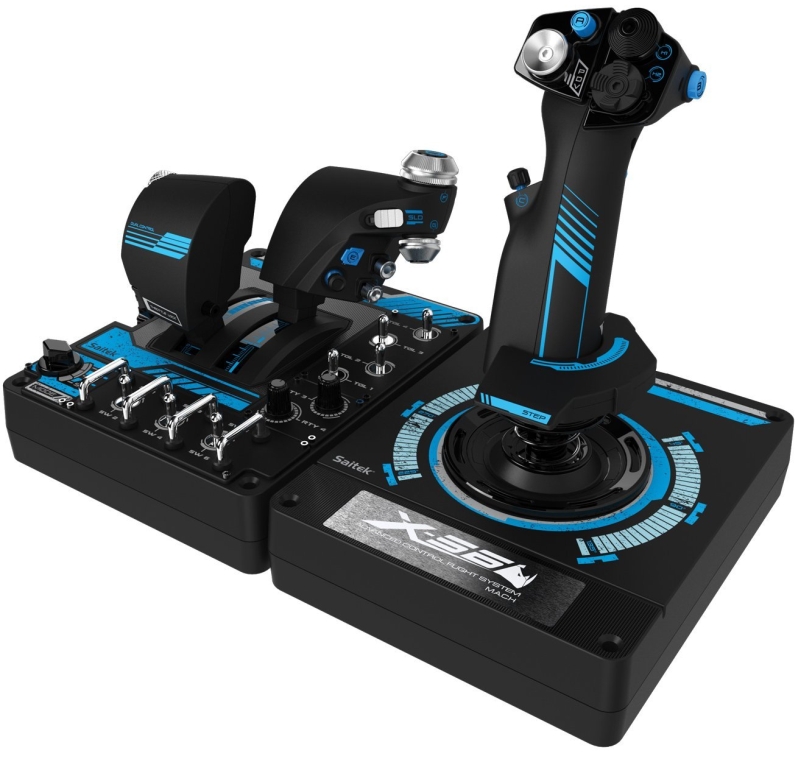 RGB Backlighting: Many PC peripherals now feature RGB backlighting and the X-56 is no exception. Use the software to set the color of the lighting to match the rest of your gaming rig;
Ideal for VR: The X-56 places controls perfectly under your fingers where subtle distinctions in button feel and shape help you navigate the control set with ease.
Fully Featured HOTAS: Accurate 16-bit aileron and elevator axis with hall-effect sensors. Adjustable Stick Force via Advanced 4-Spring System. Twin Throttles with Friction Adjuster and Throttle Lock.