Sit-Stand Desk Mount Workstation
Move from sitting to standing in mere seconds with our easy-to-use gas spring arm system. Create ergonomic settings that are healthier and more comfortable;
Height adjustable over 11.5″ for the LCD monitor and keyboard gas spring arms. The height of each arm position is also adjustable on the pole. Tilt your monitor up 90 degrees and down 90 degrees with a combined 360 degree landscape to portrait rotation. 180 degree swivel allows both the monitor arm and the keyboard tray to be turned left or right.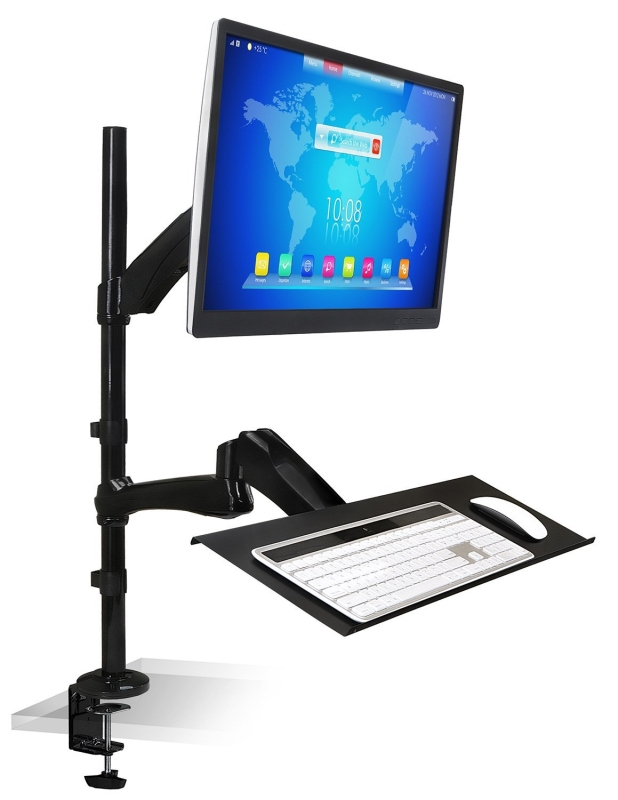 26 inch wide tray is large enough for a keyboard and mouse;
DESIGN FEATURE: The base comes with both c-clamp and grommet options. Use the type of connection that suits your desk layout. C-clamp installation is extremely easy and the sturdiest mount on the market. Heavy-duty construction and materials keep this desktop stable and durable.