Walkera Furious 320 BNF FPV RC Racing Quadcopter Basic Version w1080P CameraOSD
Adopting the CFP material for the main body, the Furious 320 Quadcopter racer possesses superior toughness and strong anti-impact ability. The 5.8G real-time image transmission system can bring you the unforgettable visual enjoyment. The axis pitch makes you get better control in flights.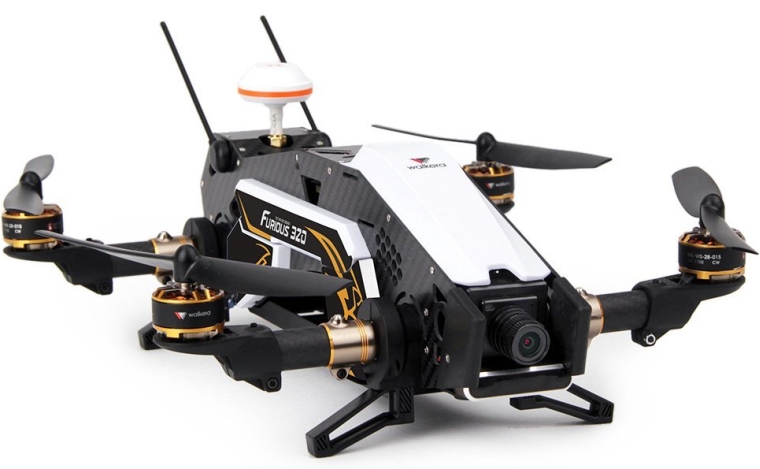 The racer can do acrobatic flights such as roll up-to-down, left-to-right, dream baron, which gives the user unparalleled flight enjoyment. Speed can be up to 120km/h, faster and more stable, smaller angle when the racer leans forward. 1080P camera can take pictures and record the rapid outbreak moment. With high speed flight, it can record every wonderful and shocking moment. Variable pitch propeller mainly cooperate with high-speed flight and optimum engine speed.
Using energy-saving LED technology, the lights will warn the players when the racer changes direction. Brushless motor enables Furious 320 to fly more agile and faster, with multiple mode of unlimited enjoyment. OSD system can bring you the unforgettable visual enjoyment.