The Wider Coverage Multi Vector Fan
This is the compact table fan with a rotating grill that provides 50% wider area coverage than others of its size. Unlike common fans with limited side-to-side oscillation, this model's 11″ diameter plastic blades are housed within a grill that continuously rotates a full 360º to circulate refreshing air throughout a 500′ sq. room.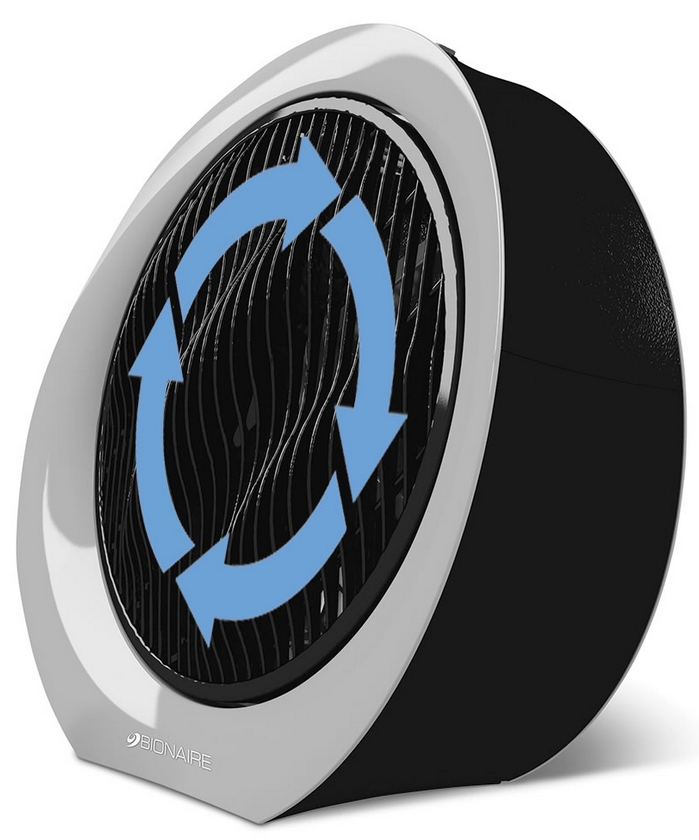 The three-speed fan gives you complete control over comfort with oscillation on/off setting, an automatic timer that shuts off after 1, 2, 4, or 8 hours, and a function that mimics a naturally undulating breeze. Settings are selected via an LED control panel or the included remote control (requires two AAA batteries).