Triby – Connected speaker for the kitchen
Triby connects the whole Family with One shared, portable, kid-friendly, hands-free speaker and digital message board.
Make free Internet calls between Triby and your Family smartphones through the Triby companion app, and regular Phone calls with Bluetooth. Talk on the Phone from 15 FT away while you cook.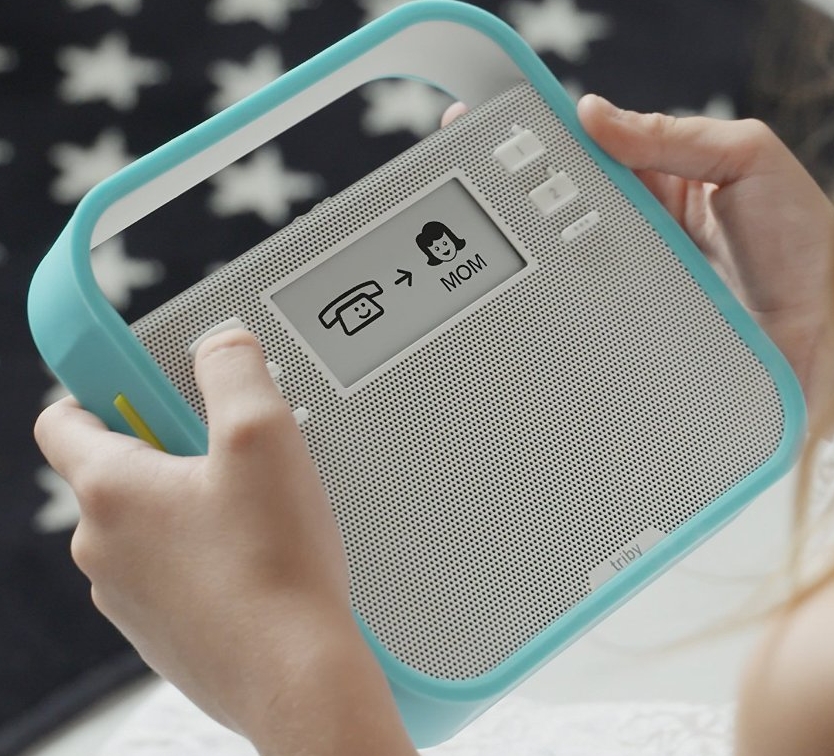 Stream music with fantastic sound. Quickly program your favorite Internet radio stations and Spotify playlists for one-button access. Play any music through your Phone over Bluetooth.
Draw and share doodles and texts from your smartphone to triby's always-on display. Triby's magnetized back sticks to your fridge, and its battery lasts up to One month before needing a recharge.
The Triby companion app is required to set up your Triby. The app is currently available for Ios8 and above. It will be available for Android in 2016.