Motion Command 65 10-Touch 4K Touchscreen Smart TV
Motion COMMAND touchscreens are Mac OS X and Windows 7, 8 & 10 compatible for multi-touch gestures. Motion COMMANDs are the only touchscreens in the world with touchscreen capabilities combined with Smart TV functions available in both 1080p and 4K Ultra HD resolutions. 4K Ultra HD will show close to 4 times more pixels than 1080p, which translates into sharper images for media viewing, even with traditional 1080p content.
4K Ultra HD also means almost 4 times more info can be displayed on the screen at once. Motion COMMAND works with any software or web page and you can instantly control anything you see on the screen via the touch functions.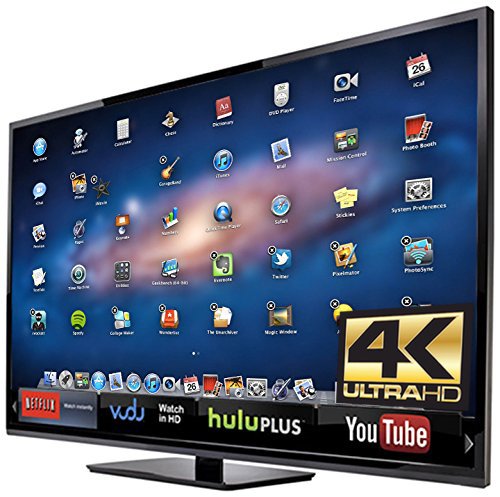 Multi-touch means you can touch the touchscreen with more than one finger or stylus at a time, which provides better control over software interfaces. Multiple people can use a single Motion COMMAND at the same time for collaborative presentations. All Motion COMMAND touchscreen models utilize state-of-the-art name-brand Smart TVs, which provide the latest features, such as remote control, surround sound and other technologies not found in other products using industrial monitors.
Smart TV functionality is controlled by the provided TV remote control and is built into the Motion COMMAND complete with Wi-Fi access and content streaming. Software applications and web browsing provided by any attached computer system can be controlled by the touchscreen surface on the Motion COMMAND.