The Pet's Lounging Pergola
This is the canine's rattan chaise lounger with an integrated canopy that let's a dog relax outdoors in shaded luxury. Expertly crafted from weather-proof rattan, this unique and stylish lounger for pampered pets fits perfectly alongside master's patio furniture on a sun-drenched poolside patio or backyard deck.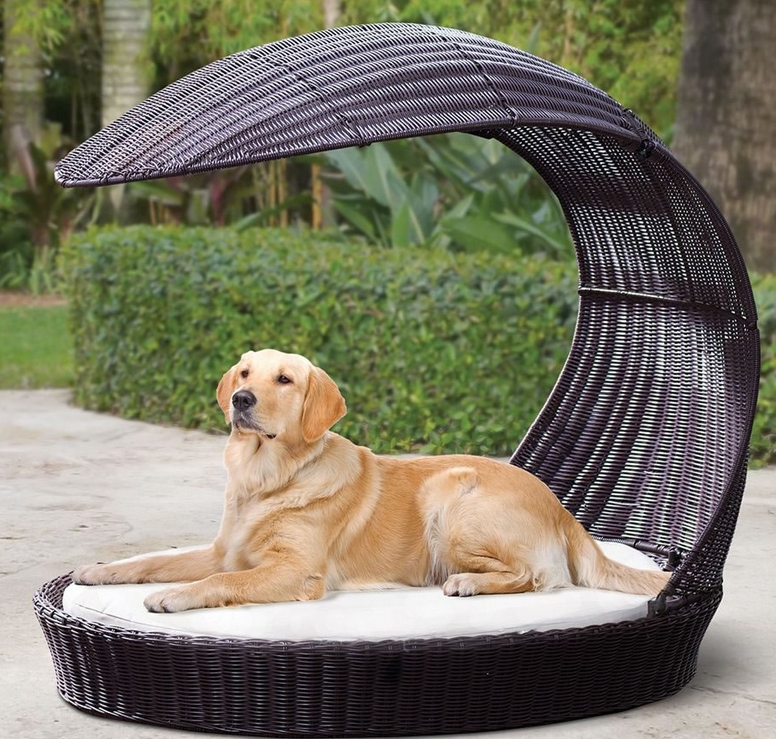 The canopy arches over the lounger's bed like a giant cupped hand that shields your canine companion from the sun's unrelenting rays, while the bed's raised base allows cooling breezes to circulate underneath. The 3″ thick beige all-weather, semi firm foam cushion provides substantial comfort while its cover is removable for convenient machine washing.