Neck and Shoulder Massager
The InstaShiatsu+ massager has a unique, cordless design that allows it to be used anywhere on the body, at any time. Simply drape the body of the massager across the aching area, and slip your hands or arms into the comfortable wrist supports.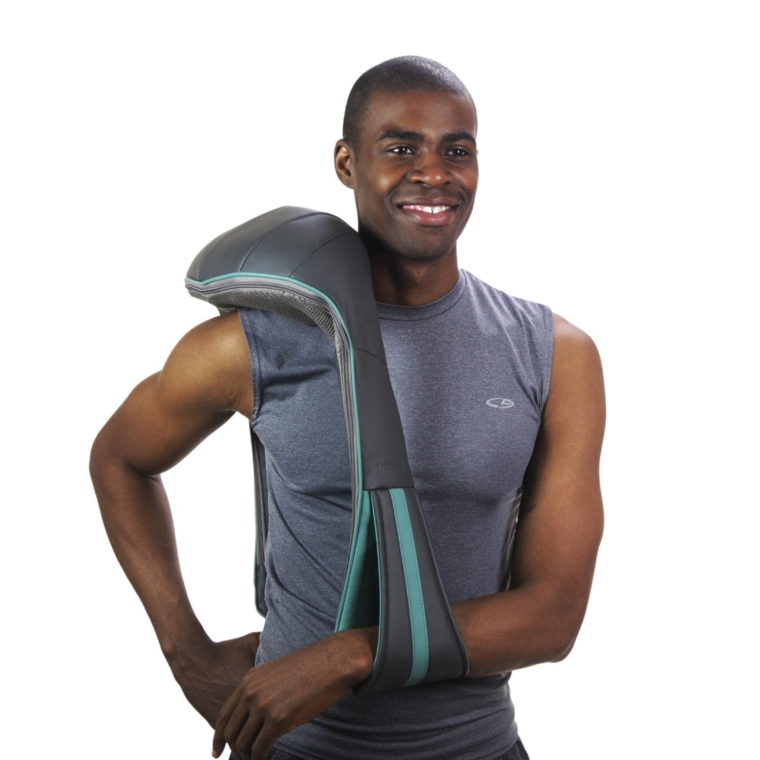 By tightening or relaxing your grip on these supports, the pressure will change from a firmer massage to a lighter one. Use the InstaShiatsu+ on your back and shoulders, legs and thighs, or anywhere else.
The deep, penetrating relief will make you feel as if a real person is there, giving you the fine circular pressure in just the way you desire it. You can change the direction of the massage at any time with the easy press of a button, or leave it on the auto-reverse operation.