CyberGate Secure Mobile Briefcase
The CyberGate Secure Mobile Briefcase (SMB) is a sophisticated wireless biometric identification and data storage product that fits safely in your wallet or purse. Supporting ultra secure multi factor biometric authentication, the SMB replaces or augments traditional usernames, passwords, and pins combined with secure data storage that remains safely in your control never on a mobile device or cloud based service.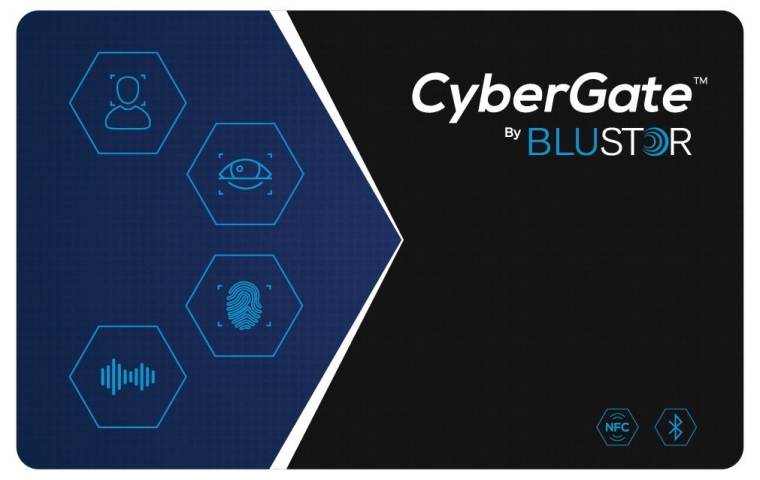 The GateKeeper companion application is compatible with smartphones and tablets running Android version 4.4, 5.0, 5.1, and 6.0. Support for IOS, Windows, and Mac platforms expected later in summer of 2016.
Biometric facial recognition works best with most modern smartphones and tablets containing front facing cameras with a resolution 1.2 megapixels or higher combined with image stabilization.
For developers and system integrators, the GateKeeper API is compatible with all Bluetooth 4.0 devices.
The initial release supports authentication methods using facial recognition and an optional manually entered recovery code. Support for additional biometric authentication methods will be made available through free firmware updates.