7-Port Hub USB Desktop Universal Charging Station
Charge Everything – All USB ports of this charger are optimized to charge your smartphones, tablets, Bluetooth headphones, power banks, e-readers, portable speakers, MP3 Players, digital cameras and any device that charges with an USB cord.
7 Powered USB Ports (3 x 2.4A and 4 x 1A ) Includes 7 slots with anti-scratch non-slippery silicone pads to Safely hold and organize up to 7 devices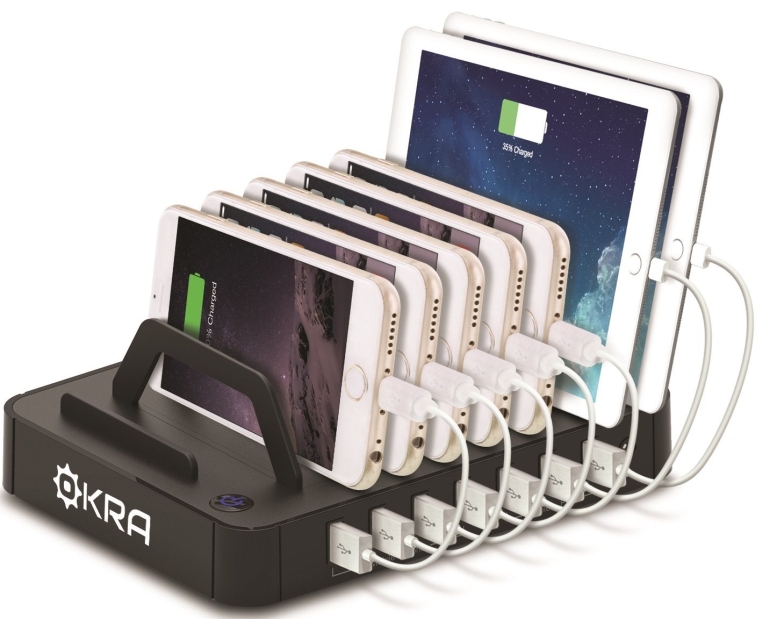 Smartflow Technology – All seven ports are equipped with Smart IC chipset, which recognizes your connected devices and delivers the most efficient and safe charge for your device, intelligently and efficiently.
On / Off switch allows you to save energy when device is not in use, Includes multiple built-in protections against over-heating, over-charging, and power surges.