The Reuge Musical Starship
This is the heirloom music box crafted in Sainte-Croix, Switzerland by renowned horologists Reuge that transports a listener beyond Earth's bounds with a suite of mellifluous melodies.
Reminiscent of an iconic spaceship from a "galaxy far, far away," the music box plays 35-second excerpts from the themes of Star Wars, Mission Impossible, James Bond, and The Godfather in layers of rich sound that implies galaxy-spanning sentient design.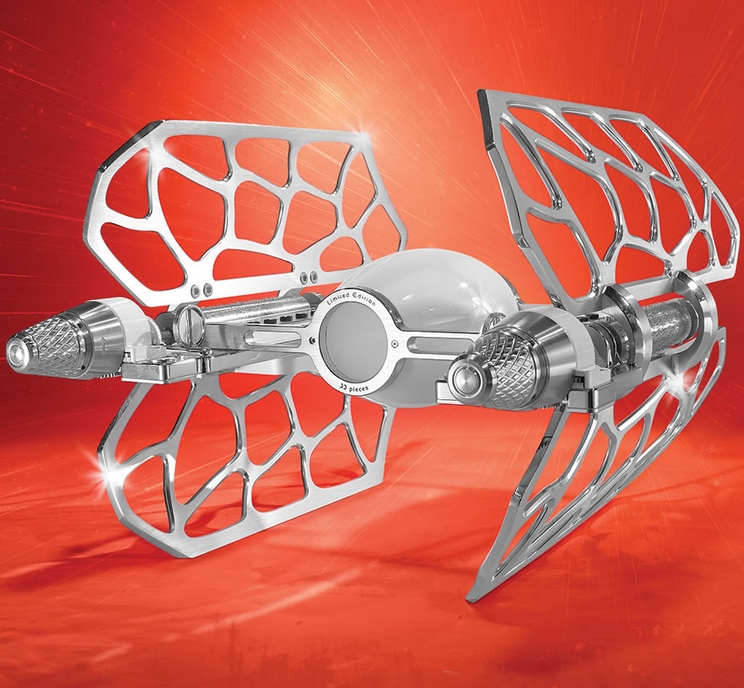 Twin horizontally mounted, nickel-plated brass cylinders rotate within each wing via precise Cartel 3.72 movements—its wire pins are plucked by a 72-note tempered-steel comb in perfect time.
Each tooth in the comb is tuned to a specific frequency. One of only 33 handmade by a one of the world's master lutheries, the music box's black-lacquered walnut base provides optimal resonance when receiving sound vibrations from the twin anodized aluminum wings.