All In One Handheld Thermal Imager with Flashlight
Built for the realities of work and play, the Seek Reveal handheld imager combines powerful thermal insight and a high-performance spotlight in one durable device. With a detectable range of -40° to 626° F, Reveal lets you pinpoint specific sources of heat—and heat loss—up to 500 feet away, all at just the touch of a button.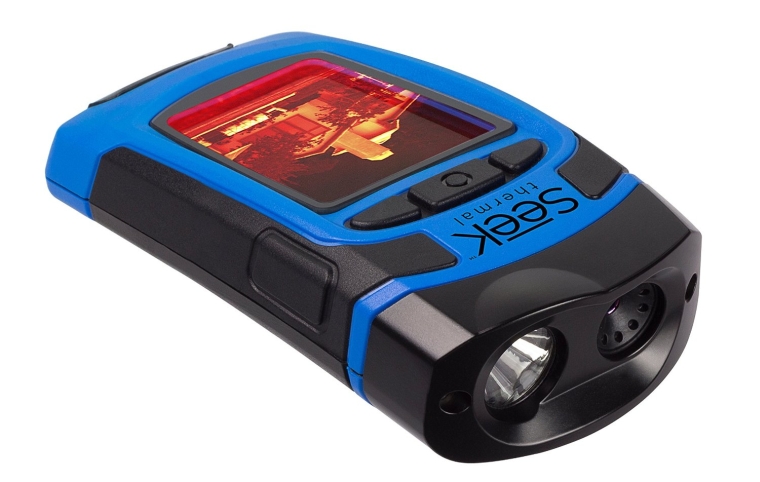 Life can get pretty dirty. So Reveal can, too. You can count on its rugged, rubberized casing and intuitive controls to go and work where you do—no matter what conditions you face.
Reveal's advanced thermal imager lets you pinpoint heat—and heat loss—in seconds.
Seek Reveal – All In One Handheld Thermal Imager with Flashlight, Blue
">