LED Dimmable Projection Dual Alarm Clock AMFM Radio
1.8 Inch Ultra-Large Display:Red LED display is easy to read from anywhere in the whole house,can also operate brightness settings to adjust the display to fit for your personal preference.
Dual alarms for two separate wake times,wake to buzzer or radio. Buzzer alarm starts off and stays at average volumeenjoy your favorite stations such as music,stories,morning talking,podcast,weather forecast,traffic etc.Digital AM/FM radio boasts memory for programmable stations,and digital tuning provides easy access to each station.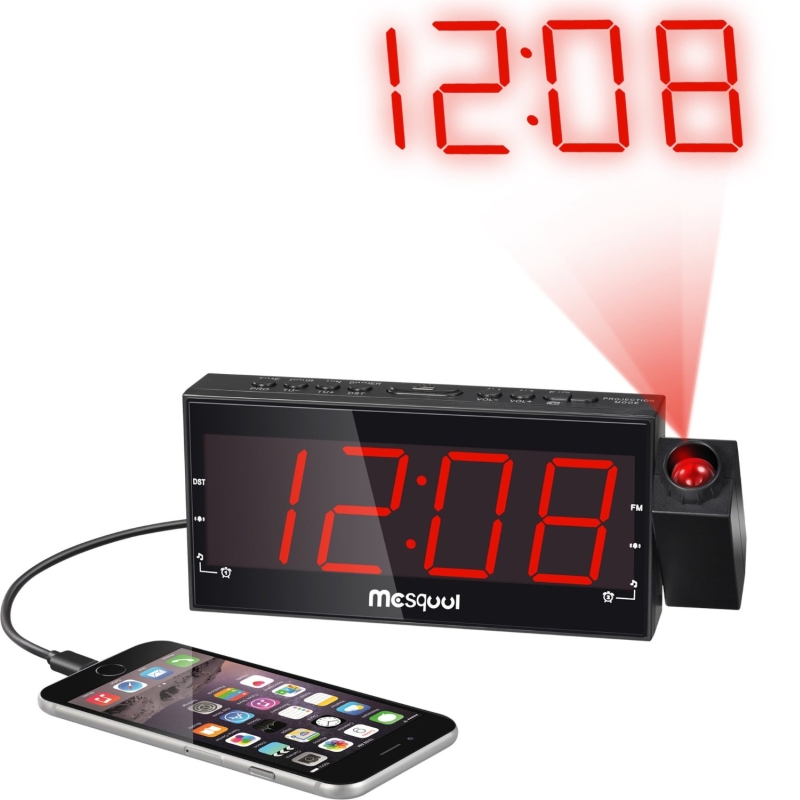 Euipped with Projection Function:180-degree swivel projection guarantee that you need not view time from clock display, Project ultra-clear time onto your walls or ceiling when you wake up to easily read time in your full view.
High-speed USB charging compatible with all smartphones, tablets, mobile phones & mp3 players.