Computer Desk for Small Spaces
PREMIUM QUALITY – Deskio Table is made from high-quality Rubberwood, one of the most durable woods used in home furnishing. Rubberwood is less likely to warp or break easily as compared to other woods that are used in making furniture.
It is also insect and mold resistant and is very eco-friendly. The hinges and joints are crafted to perfection with high-precision engineering, so you can be sure of its long life.
ELEGANT LOOK – Deskio Table is simple elegant. It will go great with any modern decor. The table top is real wood with natural wood grain and white wash color. Due to the nature of real wood, there could be variation in the grain pattern and color.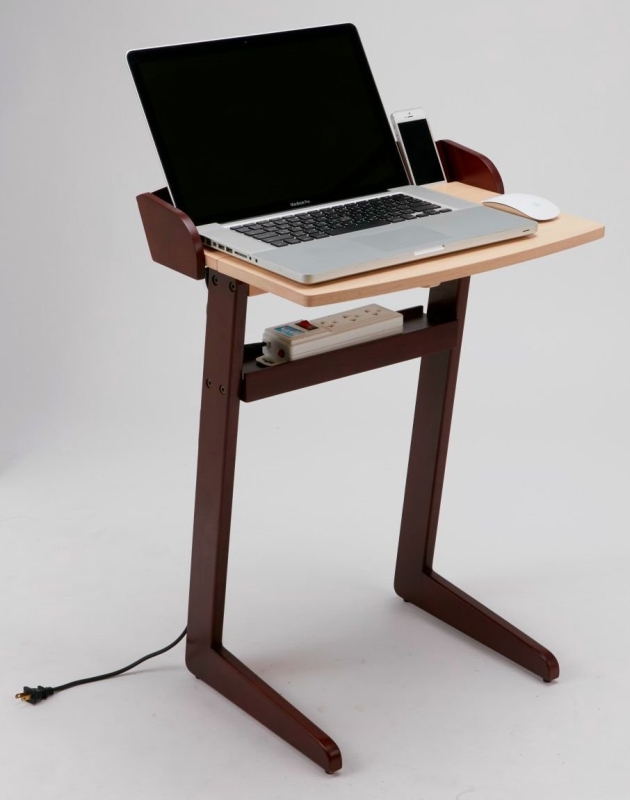 FUNCTIONAL DESIGN – Deskio Table is not only elegant and slim but is designed for ease of use and its convenient handling.
The table top has slots to support your iPad, iPhone or mobile phones so you can lean back and enjoy watching your favorite movies, reading you favorite book, or for anything which requires you to hold your gadget in your hand for a long time.