Original Finger Exerciser
PRECISION STRENGTH TRAINING FOR FINGERS, WRISTS AND HANDS – Highly versatile and fully adjustable hand exerciser and finger strengthener – select different tensions for each finger and thumb ranging from extra-light (3lb) through to heavy (8.5lb). Easy to use and allows you to build the grip strength of each digit based on current ability and desired results.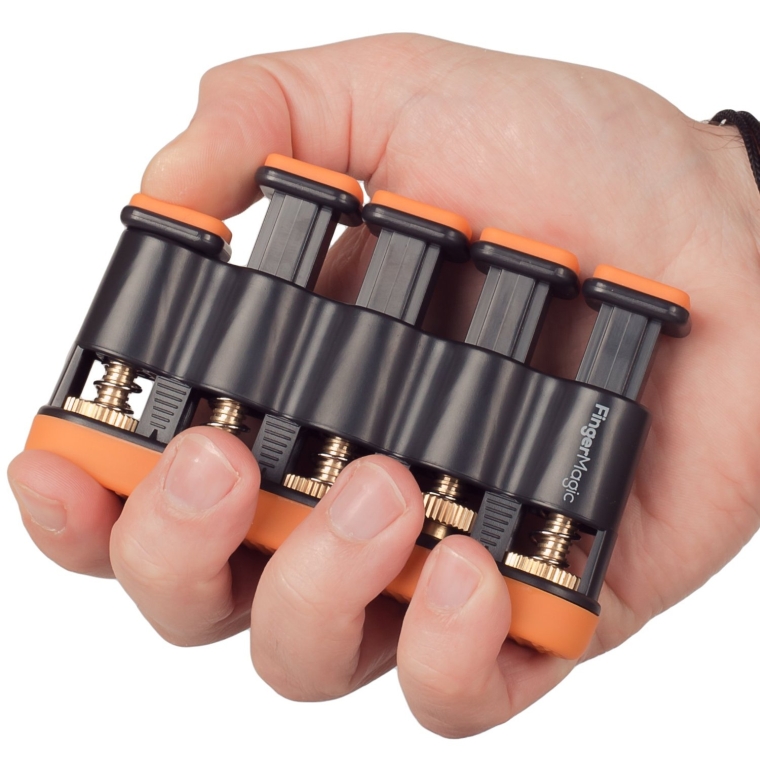 Includes two key 'locks' for added stretch strengthening option.
MAGIC FOR MUSICIANS! – Musicians, FingerMagic will help you fine-tune your performance and improve speed, accuracy, agility and responsiveness. Guitarists, improve your fretting hand strength to get richer barre chords on your acoustic steel string – or finger dexterity and reach as you glide across those electric solos. Increases precision, control and mastery for violin, clarinet, piano, keyboard, flute and more!