The First Ever Smart Home Security Robot
Appbot Link is the world's first home security robot that can see, talk and keep your home, children, pet.
You can access your home from anywhere in the world because it connects with the router in the house.
Unlike any other IP cameras, Appbot Link is the first robotic home security camera that can actually see, hear, sense, and track moving objects, all while communicating you.
It provides you pictures, real time video like barking, doing your children's homework etc. and clear Two-Way talk.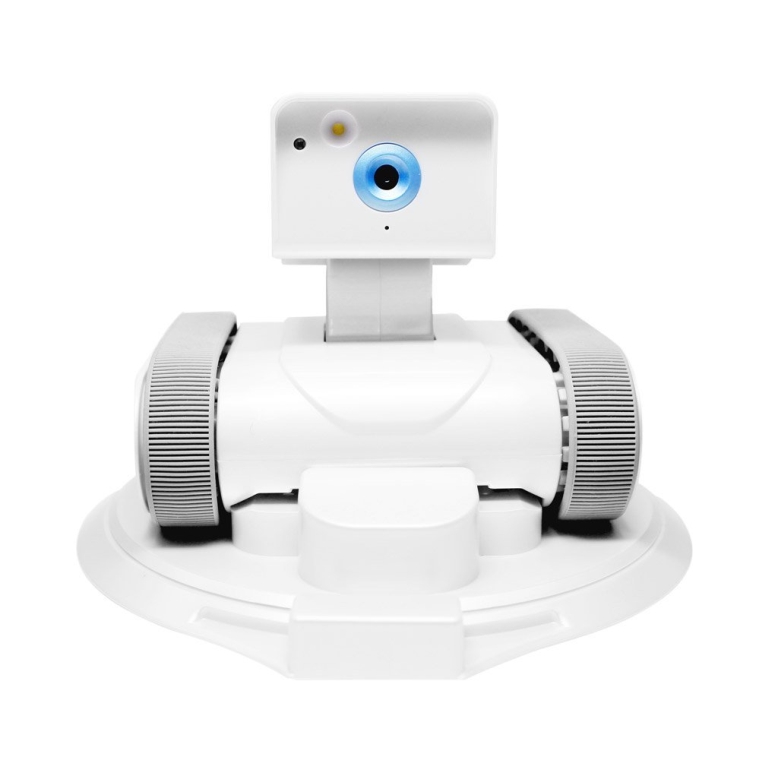 It designed for taking the high resolution pictures, filming on your phones The camera can be viewed and controlled through the live feed, two way communication is possible, and you can capture a picture or video of the feed through your mobile device. With motion detection, if the intruders appear in your home, appbot Link can immediately rotate itself to capture them in seconds and alarms notification messages.
Don't have to worry about robot running low power while you're gone, with self-docking capabilities.
You can see 360 degree during the charging with rotatable auto charging system.
The robot stands back up when it trips over obstacles, and secure night vision in night with its built-in high brightness LED lights.