This is the personal spa that provides soothing heat, massage, and aromatherapy to relax the mind and body. The spa produces dry, sauna-like heat that penetrates deep into tissue to improve circulation and relieve swelling. The bed is made from soft memory foam that contours to the shape of your body and delivers a full-body vibration massage that relaxes tense, overworked muscles and joints from your shoulders to your ankles. Price $8,000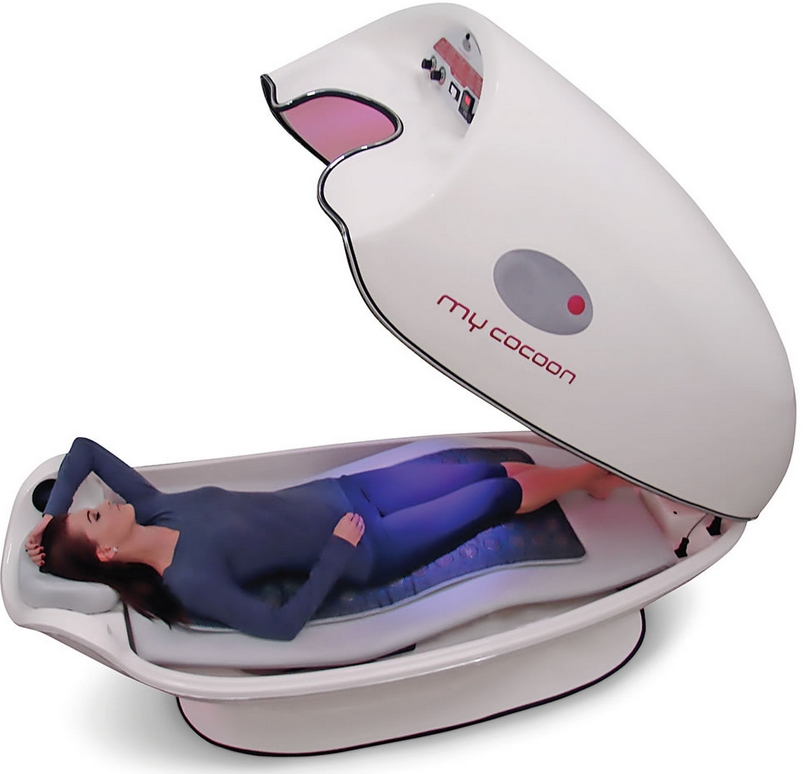 Incorporating the 6,000-year-old practice of aromatherapy, the unit has an integrated aroma diffuser that releases subtle scents from essential oils including lavender, peppermint, chamomile, and more that can enhance your mood and promote relaxation.
The personal spa allows you to lie with your head outside of the unit, creating a more relaxed, open state for enjoying the benefits of the spa. A control panel on the exterior allows you to set the temperature from ambient warmth to 180° F, adjust the exterior fans that blow cool air on the face, and select the aromatherapy settings.
Hammacher Schlemmer