Free Hand Baby Bottle Holder
The Beebo is a free hand bottle holder that allows the user to enhance feeding time between baby and parent. A helping hand when you need it most: When bottle feeding, you can often find yourself one hand short when life happens; the phone rings, someone knocks on your door or another child needs your attention. Master the multi-task: The Beebo frees up a hand to caress, burp or even read a book to your baby while you're feeding.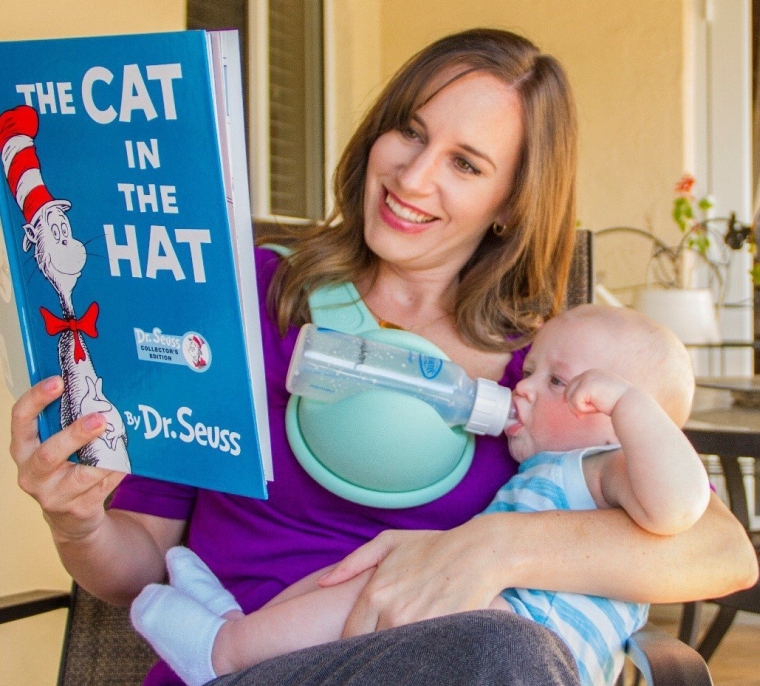 It conveniently holds the bottle in a consistent, stable feeding position so that your baby is more likely to finish their entire bottle. Turn feeding time into quality time: Read while you feed. Comfort another child with your free hand. Join the family dinner. The Beebo enhances feeding time and keeps your baby close while you manage your busy day.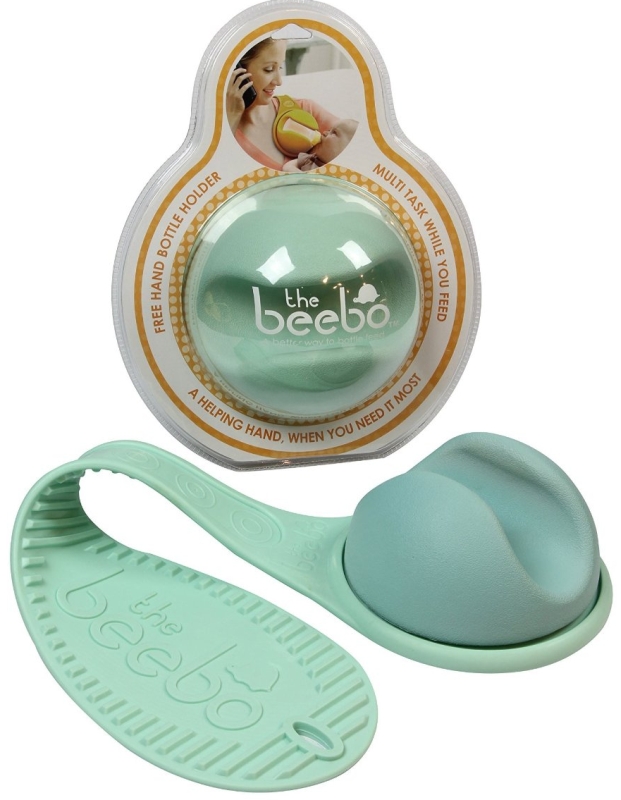 The Beebo is EASY to use: Simply place it over either shoulder, insert your baby's bottle, and rotate to the desired feeding angle. You can even rotate the bottle up (vertical) and out of the way for burping or play time. The Beebo is made out of high quality, baby safe materials and is: BPA Free, PVC Free, Phthalates Free and Lead Free.