Pico DLP High-Res Mobile Projector
The CUBE is small but mighty. Stick it in your coat pocket and go kind of small; blow your audience's mind kind of mighty. Designed to transform any environment into an immersive multimedia experience, it's a transportable and autonomous mobile home cinema with an internal speaker, battery, and micro SD card reader.
The CUBE defies screen size limitations. Binge watching shows on your laptop is fine; a 120″ private viewing screen on your bedroom ceiling is downright awesome. It's more than a portable projector. The staggering immensity of the display screen and unrivaled picture clarity create a transportive environment. Don't settle for small screens when streaming movies, killing it at Candy Crush or flipping through photo albums. Think big picture, everywhere.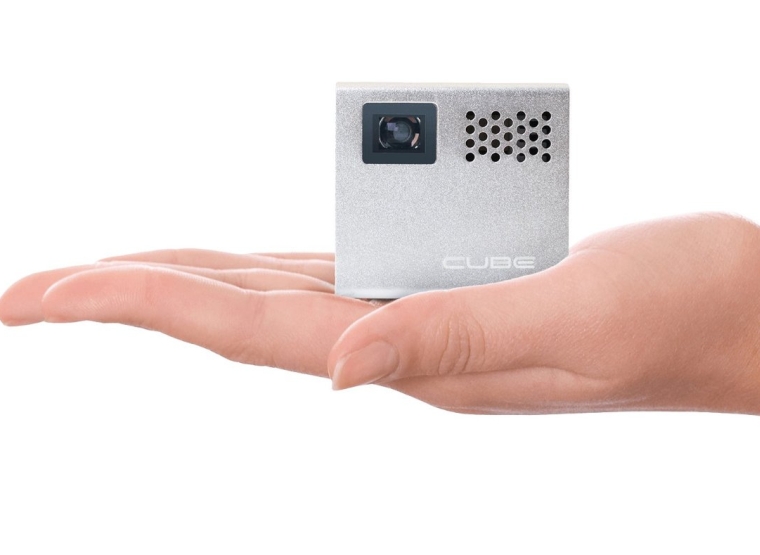 Built to withstand continuous usage, from board meetings to rugged adventures, the CUBE is a mere 2″ all around, crafted from a single piece of durable aluminum and nearly weightless. It doesn't slack on aesthetics, either.
Featuring the most radiant and enduring proprietary LED digital based light technology available, with a lifespan of up to 20k hours, you could watch 1 full-length film on the daily for 20+ years. Your CUBE would still be shining bright, delivering unbeatable clarity and vividness.
The CUBE is innovative.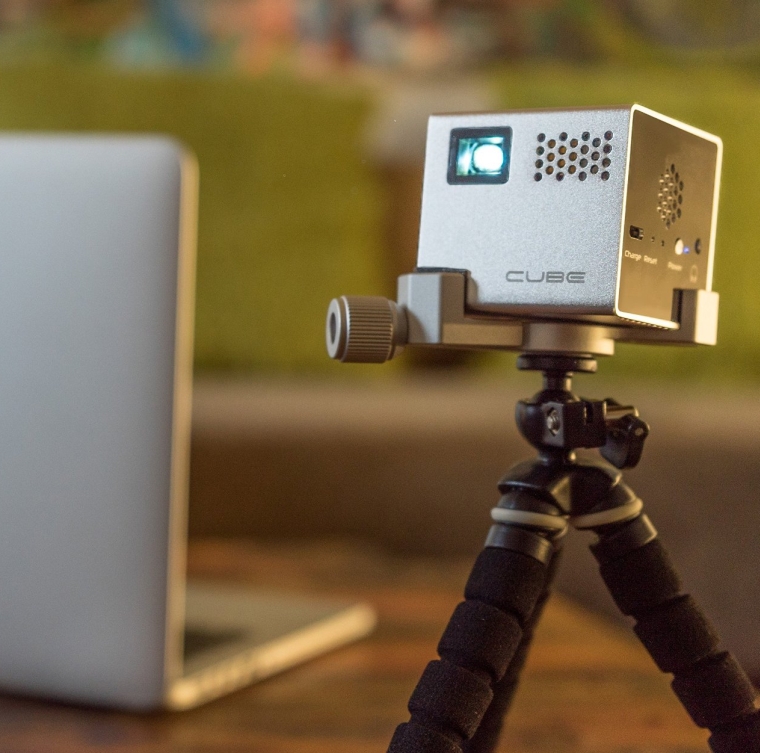 It is built on and powered by cutting-edge engineering including the latest advances in LED and optical lens technology. (Connectivity: Micro SD, MHL & HDMI, Native Resolution 854×480 (WGA), Throw Ratio 1.99:1 Dist/Width, Video Input up to Full HD 1080p, Dimensions 2″x2″x1.9″, . 36″ display at 3′ distance; 65″ at 6′; 140″ at 12′)