Olive ONE HD Music Player
Plays all the music of the world. ONE supports Pandora, Spotify and any other streaming service that has an iOS or Android app (we are also working on native support). Plus it comes with thousand of free internet radio stations and plays music from your smartphone, Mac/PC or NAS. All of it easy accessible through the ONE's amazing touchscreen interface.
Built-in Hard Disk Drive (2TB): Store up to 6,000 albums in CD quality, or 20,000 HD tracks. Music transfer from your PC or Mac is as simple as drag-and-drop. Enjoy instant access to your music, without buffering or relying on your internet connection, Mac or PC.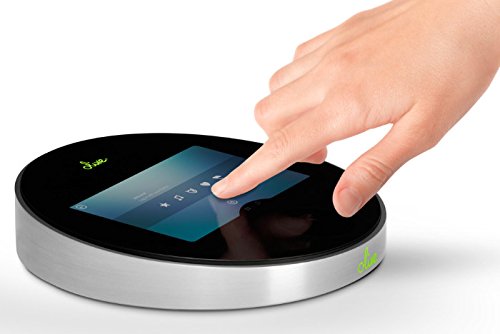 Breathtaking sound. ONE features the same award-winning audio technology found in our HD Music Servers. Powered by a 32-bit/384kHz Burr-Brown DAC and dual HD amplifiers it delivers your music like it was meant to be heard. Simply connect the ONE to your amplifer, or plug in your speakers directly.
Wirelss multi-room sound. Just add ONE to each room and play the same or different songs all over your home. Control all rooms from every ONE in your home, or simply use the Olive app.
Touch your tunes. ONE comes with a gorgeous 7.0 glass touchscreen and lightning fast user interface. Conveniently swipe and tap your way through the entire music collection, in seconds. No screen unlocking and app booting required.