Microsoft Surface 3 Tablet (10.8-Inch, 128 GB, Intel Atom)
With the integrated Kickstand, the ability to run desktop software and touch apps, and a full-size USB port, Surface 3 is a perfect mix of innovation and practicality. As thin and light as it is, you'll be amazed at all you can achieve with this device.
Powered by a fast Intel processor, touch apps and Windows desktop software like iTunes and Photoshop Essentials work seamlessly. Click in a backlit keyboard† to type faster than on-screen and connect easily to your accessories with the full-size USB 3.0 port.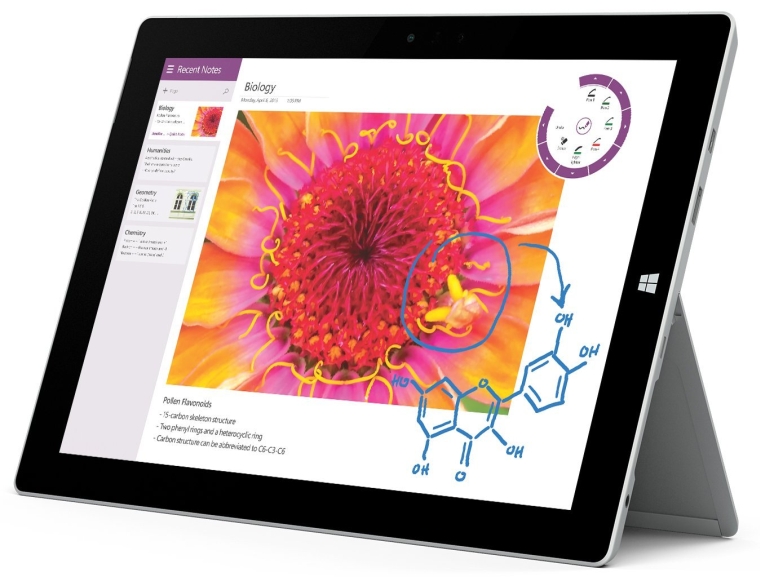 Surface 3 is built around a durable magnesium body that's incredibly light and thin, so you'll feel confident taking it anywhere. With up to 10 hours of video playback*, a beautiful 10.8" display, and integrated Kickstand, Surface 3 is perfect for hands-free entertainment wherever you go.
With a Pen† that feels like an actual pen, this is the most natural writing experience on a tablet. With one click of the Pen, a blank sheet is available for notes, even if Surface is asleep. Easily mark up presentations, sign documents, or enjoy art apps.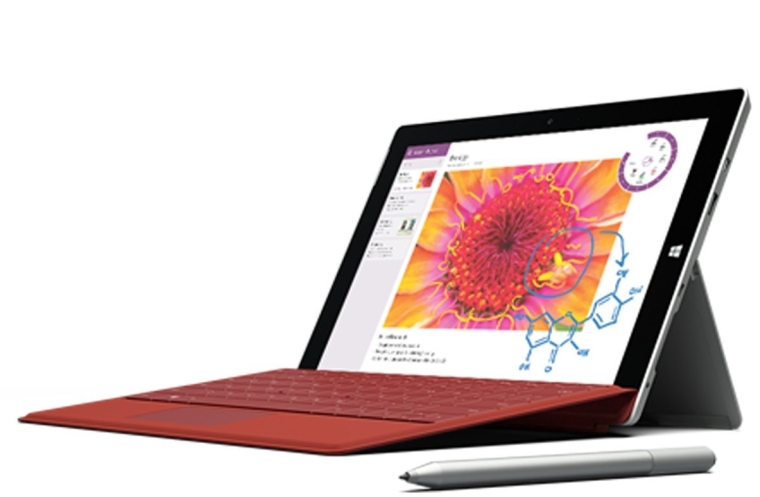 Work the way you're used to working with the Type Cover designed for Surface 3.
Cased in aluminum, Surface Pen looks and feels more like a fountain pen than a stylus for a natural writing experience.