Bluetooth Tall Tower Stereo Speaker with LED Lights
The Tall Tower Stereo Speaker adds ambiance to your listening experience with softly glowing LED accent lights, making it an elegant addition to your home or office. Turn the lights on or off independently of the speakers.
Enjoy music wirelessly!
The SBT1001 Tower Speaker is compatible with most Bluetooth-enabled devices for simple, wireless connectivity.
Control audio with either the on-board controls or the remote control! Devices can also be plugged in via the aux-in port (cable included), or Easily program and control the built-in FM radio receiver with voice prompts.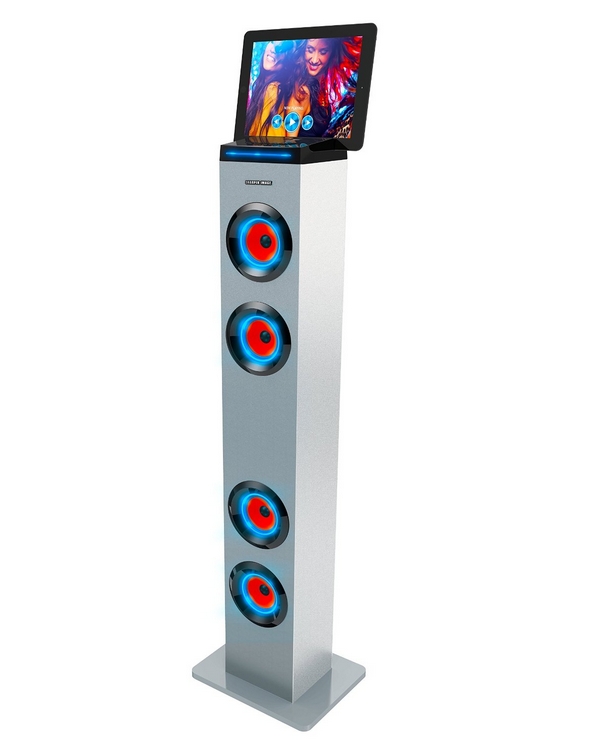 Impress your friends and family with the speaker's softly illuminated LED light accents.
The lights add ambiance to any listening experience, while lending themselves to the overall look of your home or office.
The speaker was built to look stylish, yet deliver top-notch audio to your home or office. Enjoy your favorite music via Bluetooth connectivity or plugged in to the aux-in port in stereo sound through the tower's crystal-clear speakers. Never miss a moment of your favorite songs again!