Charging Stand with 10 Chargers
PERFECT for Restaurants, Cafés, Nightclubs, Bars, Hotels, Wineries, Salons, Gyms, Events…anywhere customers need to charge their smartphones while enjoying time in your place of business. Keeps customers in your establishment longer, and they'll visit more often, knowing they can count on you for a smartphone charge…it's just great Customer Service, and everybody wins!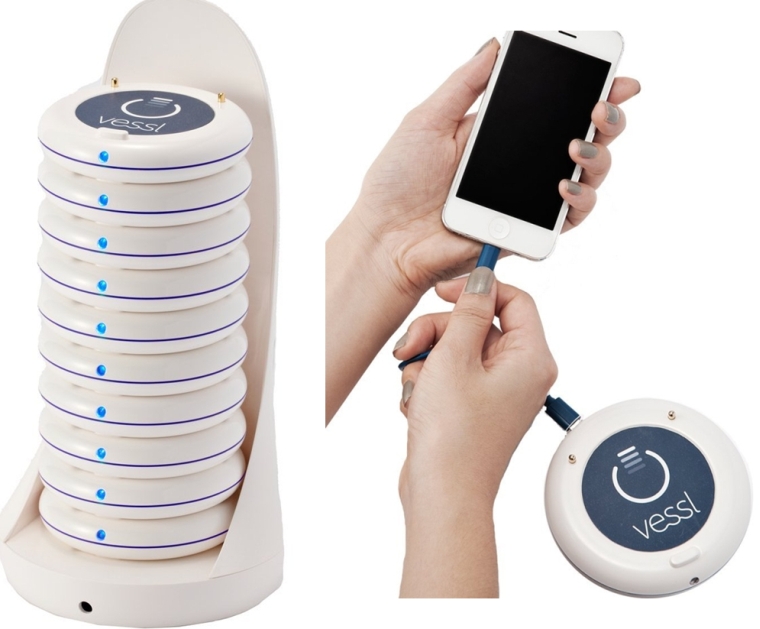 FREE YOUR STAFF FROM PLUGGING IN CUSTOMER SMARTPHONES…hand them a Vessl instead! Staff can then concentrate on upselling and customer service. Your guests will LOVE it!
Each Vessl charges 2 devices (there are 10 chargers in the charging stand). Very quick and easy to set up.
Each powerful Lithium-Polymer battery stores 3,600 mAh (milliamp hours); Charging speed is 30% faster than regular smartphone chargers.