Toshiba Encore 2 Write Tablet
Write, draw, paint or scribble. Toshiba's Encore 2 Write tablet features an ultraresponsive screen and precision pen, moving you from productivity to creativity in a flash. Thin and light with great battery life, this "best-of-both-worlds" Windows® tablet is up for anything.
Go from tablet to notepad with ease. Built with the latest in precision digital pen technologies from Wacom, the Encore 2 Write's 8-inch HD TruBrite, multi-touch screen features wide viewing angles and an innovative sensor technology that supports sharp pen strokes so you can write more naturally on the tablet's surface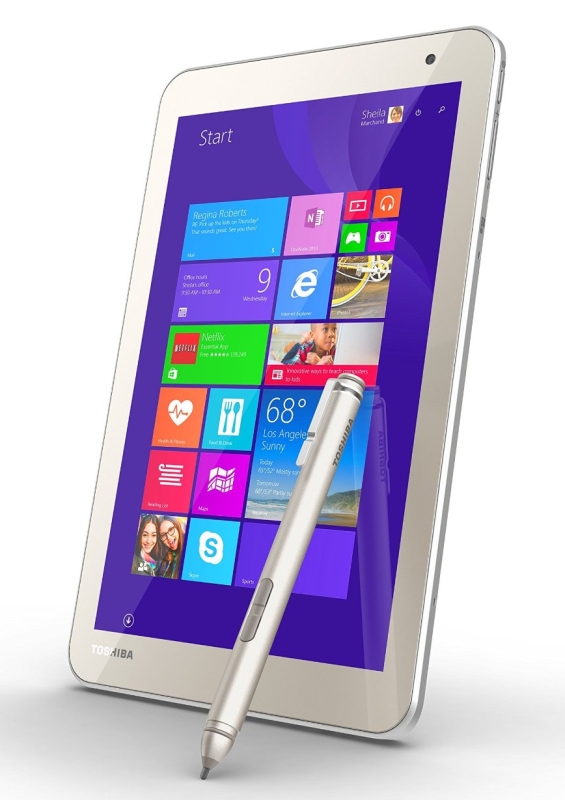 Equipped with two high-resolution cameras, the Encore 2 Write tablet makes it easy to capture and record photos and videos—even in low-light environments. Bluetooth connectivity to pair your Bluetooth enabled devices, while a full range of sensor technologies support a broad range of apps.
Multitask with ease, browse the web at high speed and soak up dynamic entertainment with the Intel® Atom™ processor. Enjoy quad-core performance, good battery life and less waiting with InstantGo technology.