The 24th Century Time Machine
This is the machine that coalesces visions of interstellar travel and the universality of time into an exquisite expression of horological artistry. It is expertly crafted in Delémont, Switzerland by L'Epee, the country's last remaining specialized maker of high-end timepieces.
With a robust history of watchmaking that spans 175 years, L'Epee's renowned clocks have been given by French officials as gifts to elite guests and have kept time for those travelling aboard the Concorde.
Suggesting a remote station set amid the void of space, this manually wound machine masterfully depicts the time on a central dome with separate hands that sweep its contours to mark the hours and minutes.
Twin "laser cannons" deploy every 20 seconds beneath the main dome, serving as a double retrograde seconds complication while another dome indicates remaining power of its 40-day capacity with decreasing bars, flanked by a radar dish that rotates 270°. Five main-spring barrels and escapement platform—horizontally oriented in this application—provide impeccable timekeeping.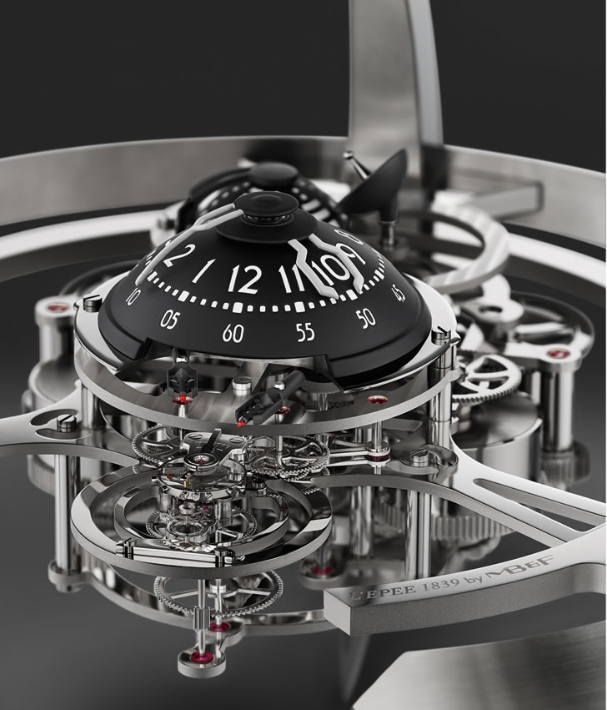 Hammacher Schlemmer