Two-in-One Beer Opening Coasters
Water stains and unopened beer bottles are enough to bring out the anger in even the calmest of beer consumers. That is until both problems were solved with one item. With the appearance of a rustic wooden coaster, turn it over and you have yourself an easy to use bottle opener.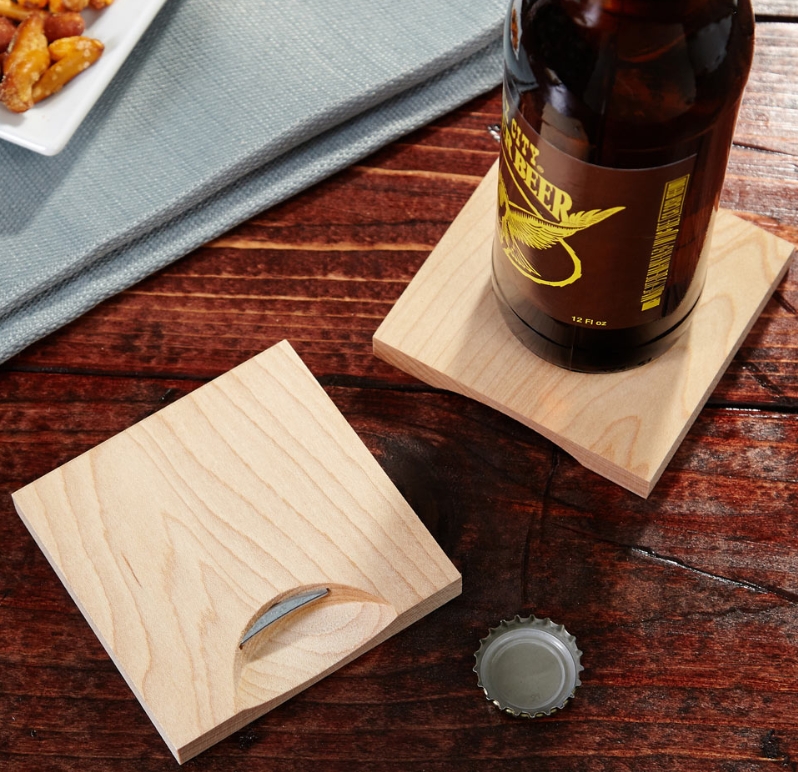 Customizable with a single initial, these homespun, light wood coasters make the perfect gift for any beer enthusiast. A great set for poker nights, these coasters completely eliminate the issue of everyone taking turns with the bottle opener.
Measuring at approximately 3.5" x .5" x 3.5" these custom coasters have got your ice cold beverages covered. Handcrafted with love, give yourself, or your favorite beer drinker the gift of functionality with these Two-in-One beer opening custom coasters.