DJI Inspire 1 with Dual Remotes
A COMPLETE READY-TO-FLY SYSTEM Everything you need is included and ready to go offering you a complete aerial film making tool in a box. Just add a mobile device or screen for live HD view.
ADVANCED, READY-TO-FLY DESIGN Imagine holding the future in your hands. Designed to be powerful while lightweight, flexible while providing the stability you need, the Inspire 1 is DJI's most advanced complete package. All of the latest aerial technology is packed into one simple, ready-to-fly system, putting you in the sky within minutes.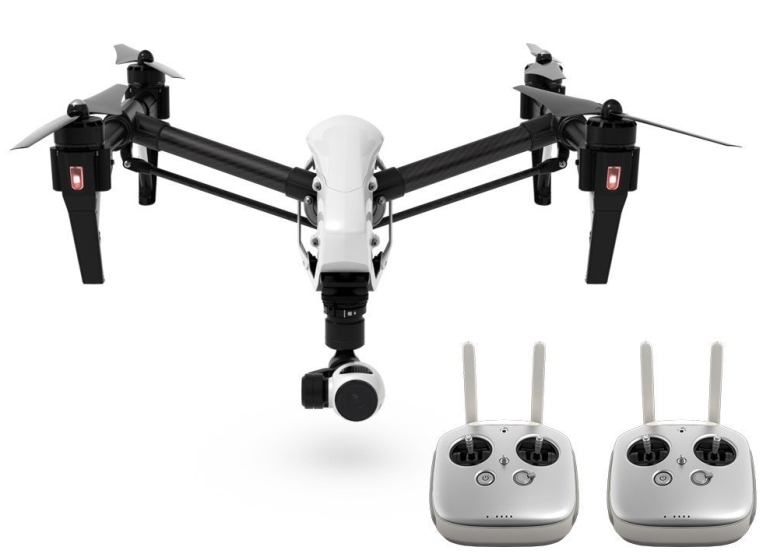 TRANSFORMING DESIGN Strong carbon fiber arms lift out of sight, transforming the way you shoot. Get a full, unrestricted 360° view of the world below and create images like never before
4K CAMERA Shoot up to 4K video and capture 12 megapixel photos with the Inspire 1 camera. The lens consists of 9 elements in 9 groups including an aspherical element producing extreme clarity, while Adobe DNG RAW support gives you the power to make every shot a masterpiece. Everything is better in 4K.
LIVE HD VIEW A real-time feed from your Inspire 1's camera is displayed in 720p HD on your mobile device giving you a perfect view of what the camera sees to frame your shots.