Levitating Construction Challenge
Hoverkraft is an old-school building game with a twist. $29.99
Players take turns stacking pieces on a platform… that levitates.
Using magnetic repulsion, we've built a gameboard that defies gravity (take that, weak force!).
Stack translucent game pieces higher and higher or remove them as the die dictates. The last player to place a block without causing the platform to tumble wins.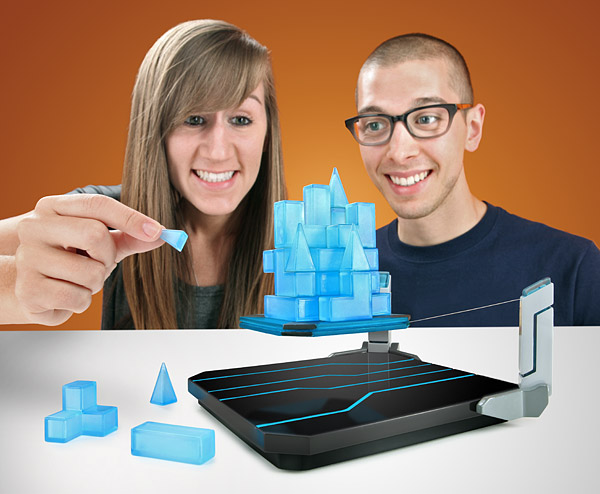 ThinkGeek.com