Plush Heated Mattress Pad
This heated mattress pad was designed with safety in mind with its auto off feature. It will automatically turn off after 10 hours of continuous use. Also it will sense when it is getting too warm with its over-temperature protection.
Both king queen sizes come with dual controllers for individual comfort. Controllers have an easy to grasp knob with a large bright display, automatically dims itself in a dark room.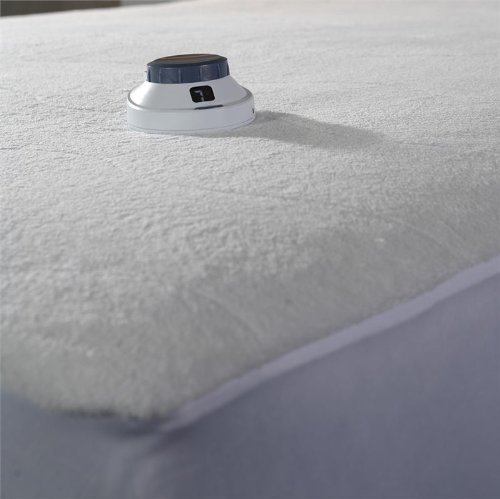 The pre-heat and hold feature warms up the mattress pad quickly before use so you can get into a warm toasty bed in just minutes. Multiple heat setting make it easy to adjust to your desired temperature. Has 11 Heat Settings.
Ultra soft plush top fabric. Adds elegance while not overheating your mattress pad while you sleep.
This mattress pad is Scotchgard treated to resist stains and spills, and is machine washable and dryable, making it as easy to care for as it is comfortable.