With a soft grip back and subtle curves, the Nexus 9 tablet strikes a slim profile that's light and comfortable for work or play.
Built with a thin bezel, brushed metal sides, clean lines and unique colors, the Nexus 9 tablet is sleek and sturdy.
The 8.9″ screen is big enough to work and watch on, but small enough to carry around in one hand.
Sound is more immersive, layered and distortion-free with front-facing HTC BoomSound speakers.
With the 64-bit processor, easily move between tabs to check email, watch videos, and tweak docs — all at once.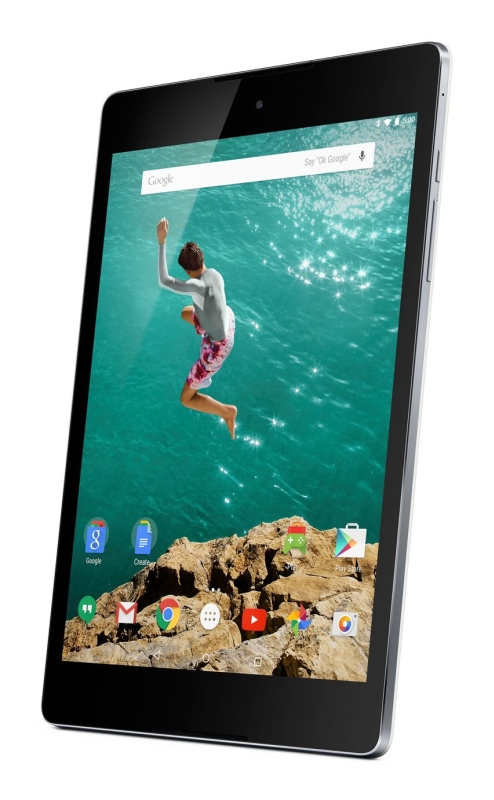 Easily switch between editing documents, browsing the web, watching movies, and listening to music.
The magnetically attached, fully-responsive keyboard allows you to type at different angles. Sold separately, it helps you get stuff done at home, at the office, and on the go.
Nexus devices get the latest Android OS updates first, so you have a superior software experience.
For fewer worries and disruptions, adjust your settings so only certain people and notifications get through. When it's important, respond to messages directly from your lockscreen.
Colors are bold, animations are fluid and shapes are richly textured. And the Lollipop experience is consistent across all of your Android devices.