The Classic Calculator Keypad Watch
Modeled after the keypad on a classic calculator, this is the retro watch whose buttons light up in sequence to display the time. Its chunky plastic keycaps recall the minimalist design of the Cal-Tech, the world's first handheld calculator developed at Texas Instruments in 1967, while the order of the numbers mirrors the layout of IBM's seminal Model M keyboard.
The watch's timekeeping method, however, is completely original: Simply press any key, and white LEDs behind the corresponding numbers will illuminate in order to show the hour and minute. 0-6-4-5, for example, means 6:45. The time can be displayed according to a 12-hour or 24-hour clock, and pressing the pound sign reveals the month and day using the same process.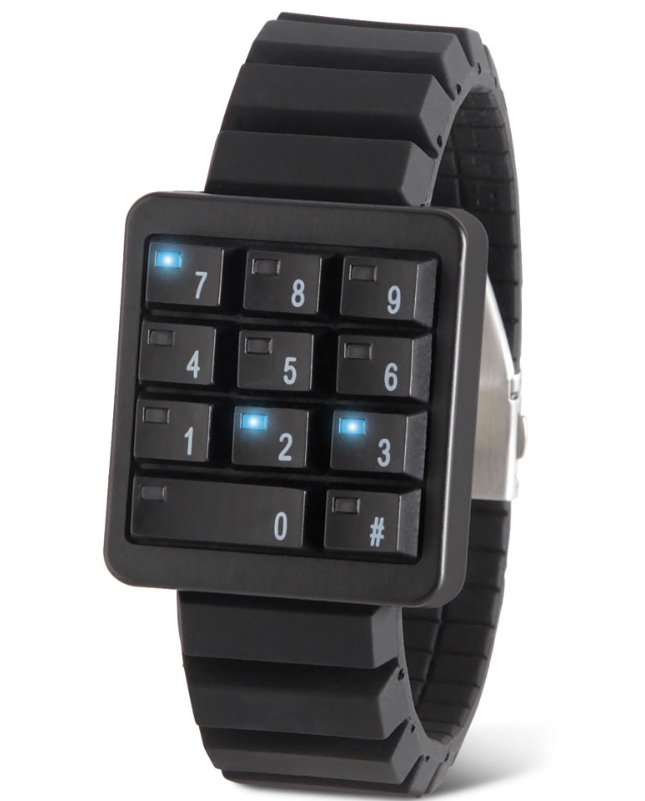 Hammacher Schlemmer