20 Megapixels 7-Film to Digital Converter
Convert 7 type of Film into Digital in SECONDS. Converter of Slides & Negatives into digital JPEG's for 35mm, 127, 126KPK, 110 and 35mm library Archives.
Take JPEG snapshots from your 8mm and Super 8 Reels and recompile into a video. UNIQUE Speed-Load adapters for fast loading of slides & Negatives.
Stand-Alone no computer required. Save images to internal memory (holds min. 40 images) or optional SD/SDHC cards.
2.4″ Color screen.TV-Out jack to view images on TV (cable not included).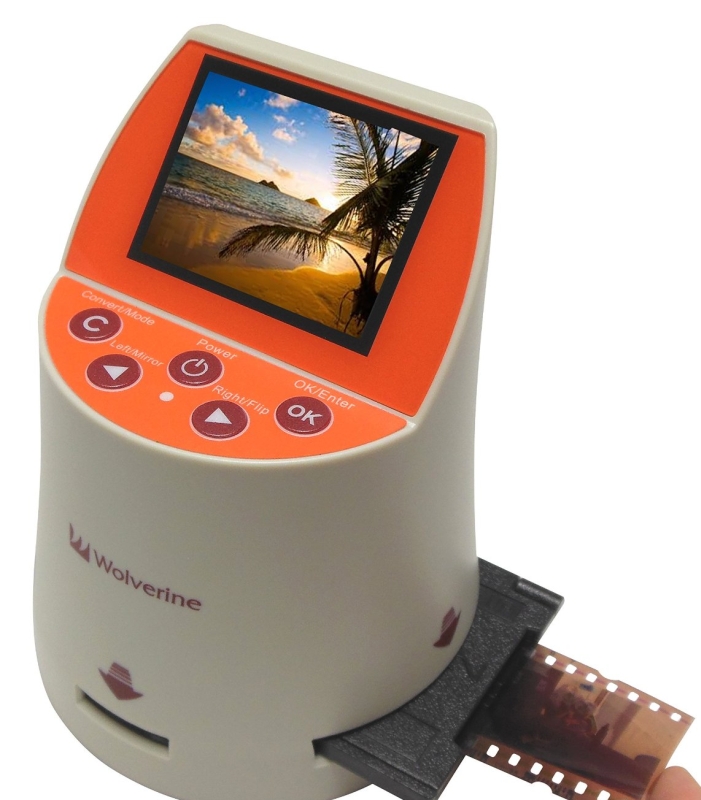 ">