A re-imagination of one of history's oldest electronic musical instruments, this is the newest theremin made by renowned synthesizer pioneers Moog Music. Invented in 1920 by Russian physicist Leon Theremin, the instrument became famous in later decades for providing the ghostly sound effects heard in Hollywood's classic horror and science fiction movies.
A devoteé of Theremin's work, Robert Moog built his first theremin in 1949 and by the 1970s, his iconic Moog synthesizers had become synonymous with progressive music. This theremin combines design elements from the original—it is still played without being physically touched—with the sonic vocabulary of a Moog synthesizer to provide 32 distinct sounds.
Its sophisticated pitch control enables even the musically disinclined to sweep through a classic rock organ scale without error, merely by moving the hand closer or farther away from its vertical antenna; set to minimum quantization, it performs as a traditional theremin for generating ethereal ambient sound.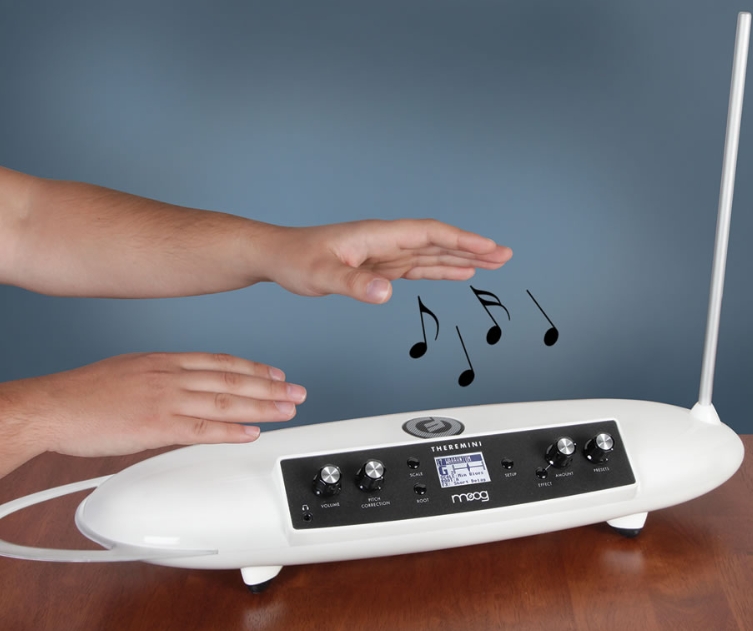 Hammacher Schlemmer