The Compact Facial Hydration System
This compact, cordless device cleanses, soothes, and moisturizes the face for a spa-like hydration treatment at home or while traveling. Simply fill the 9 ml tank with water, and it releases an ultrafine mist that helps open pores, loosen dead cells and dirt, and increase circulation, leaving the face cleansed, refreshed, and hydrated.
Ideal for use after sunbathing at the beach or for freshening up after a long business trip, the portable system is slim enough to slip into a makeup case or purse. A full tank of water provides 10 minutes of steam, and a full charge of the battery, via the included USB cable, provides 100 minutes of treatment.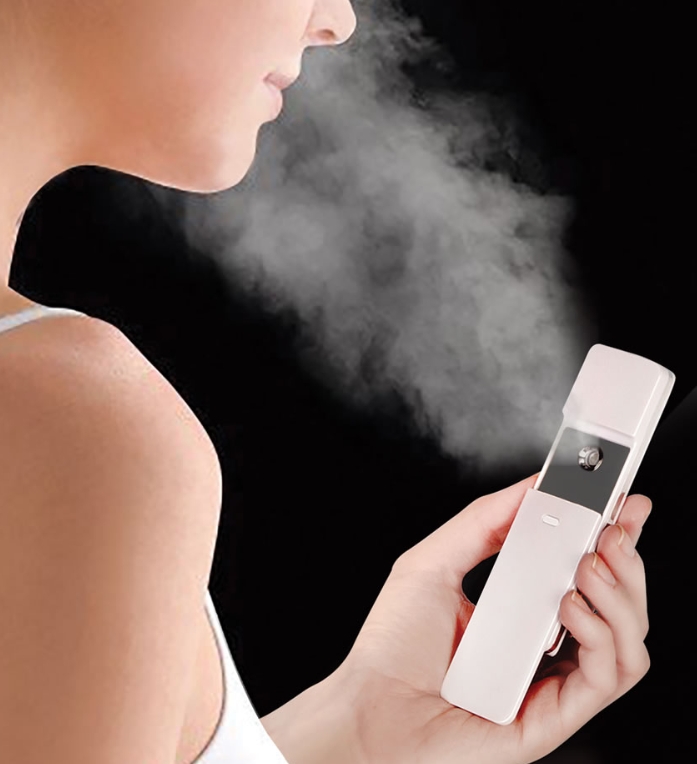 Hammacher Schlemmer