Tetris J-Shaped Tetrimino Light-Up
TriForce proudly presents the officially licensed Tetris J-Shaped Tetrimino Light Sculpture! The Tetrimino is an icon of video gaming from one of the most popular electronic games of all time.
From its humble beginnings in Russia to a worldwide phenomenon, the Tetris game is loved globally by all ages and all cultures. The artisans at TriForce have masterfully recreated these icons and the end result is one of the most exquisite collections of gaming history ever seen.
The Tetris Tetrimino Light Sculpture features working LED effects and is completely water proof! Own this authentic piece of video game history as part of a limited edition of just 1,000 pieces worldwide! The J-shaped Tetrimino measures 24-inches tall x 16-inches long x 8-inches wide.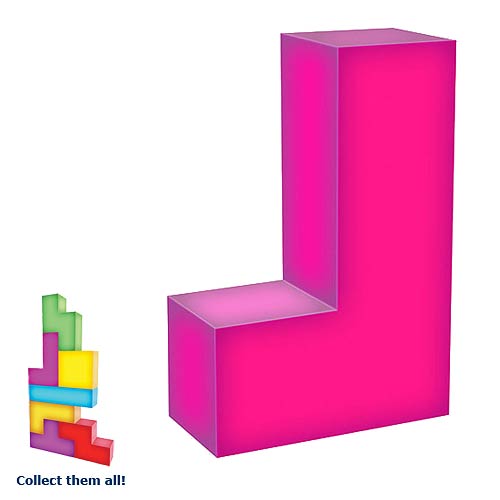 EntertainmentEarth.com