The Only Three Zone Heated Base Layer Top
This is the only battery-heated base layer top with three separate zones of warmth to fully ensure comfort. Ideal while taking in a cold-weather football game or enjoying a winter's walk, it is unlike bulkier garments with heating coils and excess insulation because the silky spandex base layers use hair-thin micro fibers as conductors to allow for maximum range of motion.
With the temperature control set to maximum, the top's abdomen, top of back, and kidney area of the back stay toasty for two hours on its highest setting (five hours on low).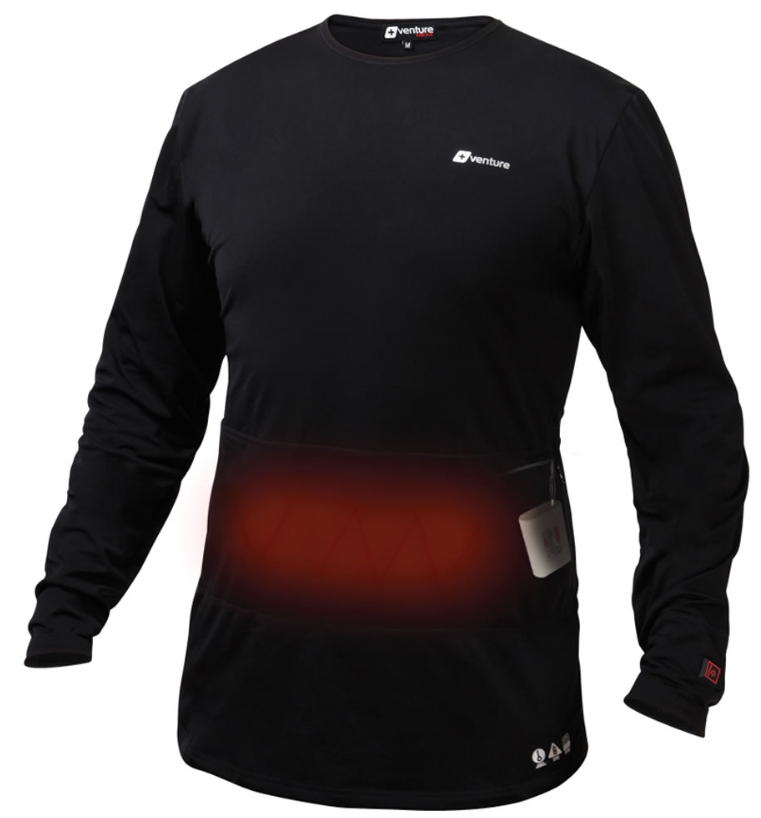 Hammacher Schlemmer