Gabby has lots to say about fashion tips, food, her fluffy puppy and all kinds of girly fun! With six interactive accessories, you'll have tons of fun as you chat, unlock games, perform makeovers and more! Unlock everything Chatsters can do by touching their interactive glasses and let the fun begin!
Whoooaa, HELLO! Chatsters always have something to say! Gabby knows over 300 words and phrases! She's sure to crack you up with her funny chatter, clever lines and hilarious observations. She'll ask questions, play games and even ask for your advice! With Chatsters, there's always something to talk about!
Gabby responds to each one of her 6 special interactive accessories! She has hair accessories, eye make up, and lipstick, so you can give her a makeover by applying eyeshadow and changing the color of her lipstick . Just like most girls, Chatsters love their snacks too, so Gabby comes with a cupcake and a smoothie. But don't let her drink too fast or she'll get 'brainfreeze'!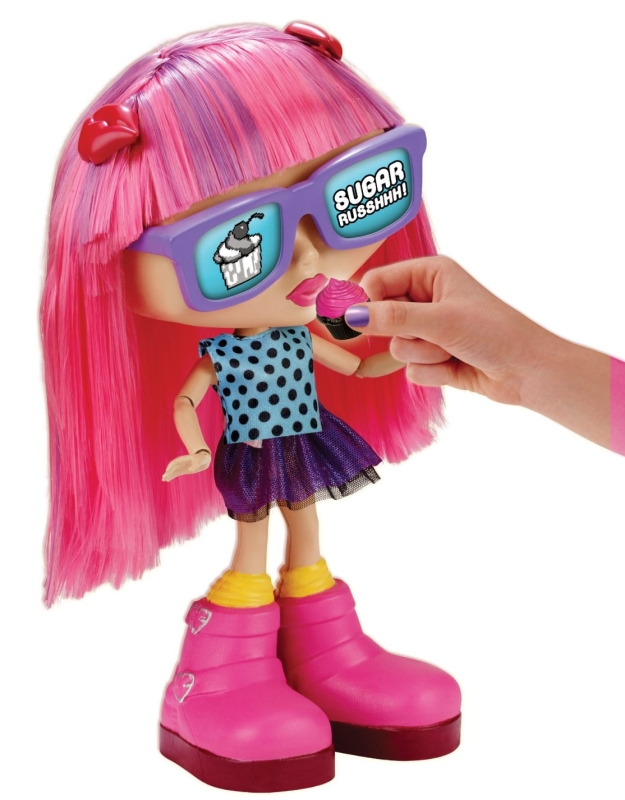 Get ready for fun! Gabby knows over 25 games and activities that she can't wait to play! Play games like Sprinkle's Bubble Catch and other activities including hair brushing, styling and applying Gabby's makeup! Did we mention Gabby loves random dance parties? Watch her bust out surprise dance moves to her favorite tunes!