Bugatti Style Kid's Ride On Car
The SPORTrax BUGATTI Style rechargeable 6 volt ride-on car is every bit as desirable as its adult version. This is your opportunity to own this fabulous supercar. The sporty, yet extravagant design is the first thing that you will notice. This is a car that resonates opulence and exclusivity and is the standard for which all other kids' ride on cars will be measured.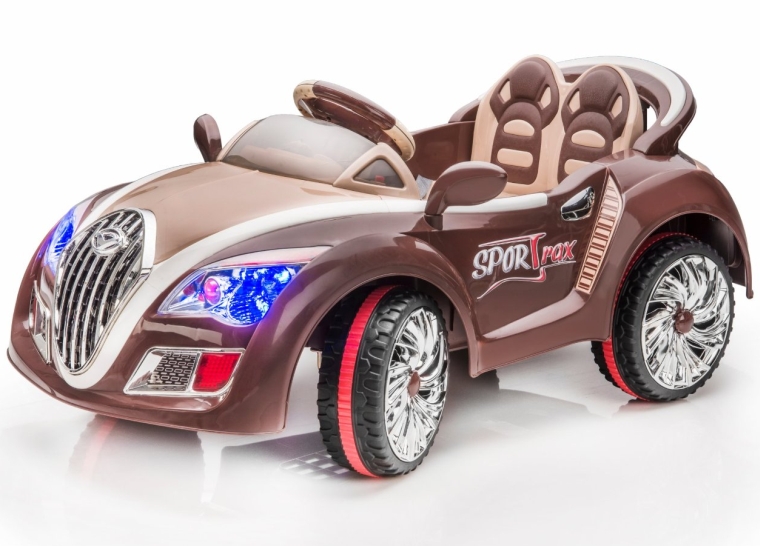 A remote control is included with the SPORTrax BUGATTI Style Car. This feature can be used to control the car for younger riders and is equipped with a brake button for safety. Parents can use the brake button in case the child driver is heading in the direction of danger. There is a power button that once pushed, there is a starting motor noise.
The volt meter on the dash gives you constant status of the battery charge. Hit the music button on the steering wheel and the car plays music while the colorful LED lights run up and down and around the car. This car is not like any other ride on car on the market today. This is a real treat to any child that is fortunate enough to own this car.