The Carbon Fiber Credit Card Wallet
This is the carbon fiber credit card wallet that blocks credit cards from radio signals. The latest identity theft technique, radio frequency hacking attempts to read personal information from newer credit cards.
Made from featherweight carbon fiber—the same resilient material used in the aerospace industry that is 5X lighter and 3X stronger than steel—the wallet blocks most radio signals, keeping cards and IDs safe from unauthorized access.
Inside, there is room for eight cards, while a cash strap on the outside of the wallet holds up to 14 bills separately from the cards for quick access.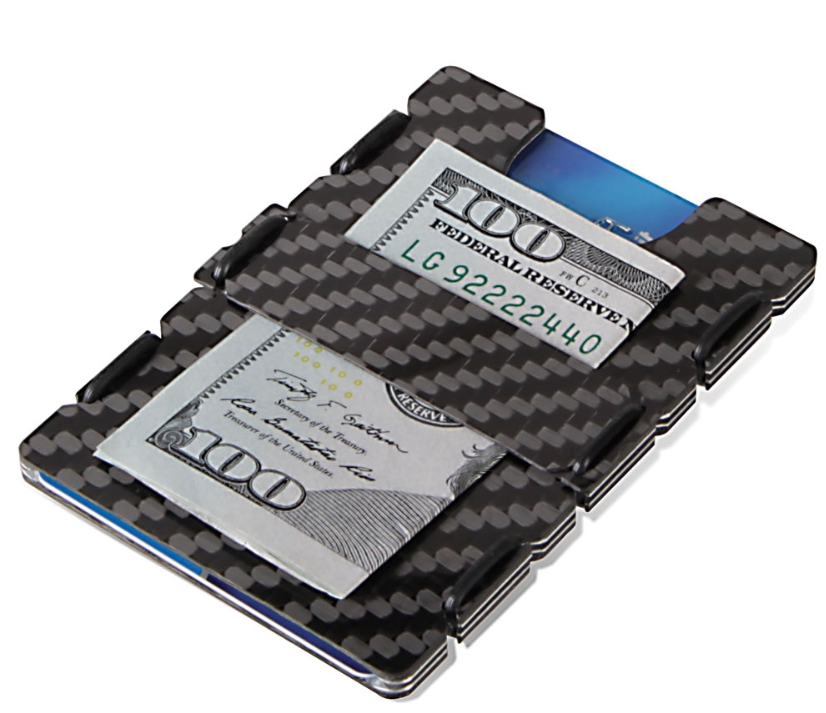 Hammacher Schlemmer