The Glowing Chemistry Set
This is the set that lets young scientists experiment with chemical reactions that produce light, a phenomenon known as chemiluminescence. Kids may recognize this glow-in-the-dark effect from fireflies, glow sticks, and forensics TV shows, and this chemistry set lets them explore the concept first-hand.
An illustrated guide takes budding chemists step-by-step through 22 experiments as they create a radiant blue light in a test tube, make vegetables glow, or use the included ultraviolet lamp to reveal invisible light in the electromagnetic spectrum. The 30-piece lab-in-a-box comes with all the necessary ingredients, as well as petri dishes, pipettes, and safety goggles.
The included 48-page full-color guide accompanies each experiment with a clear explanation of the science on display.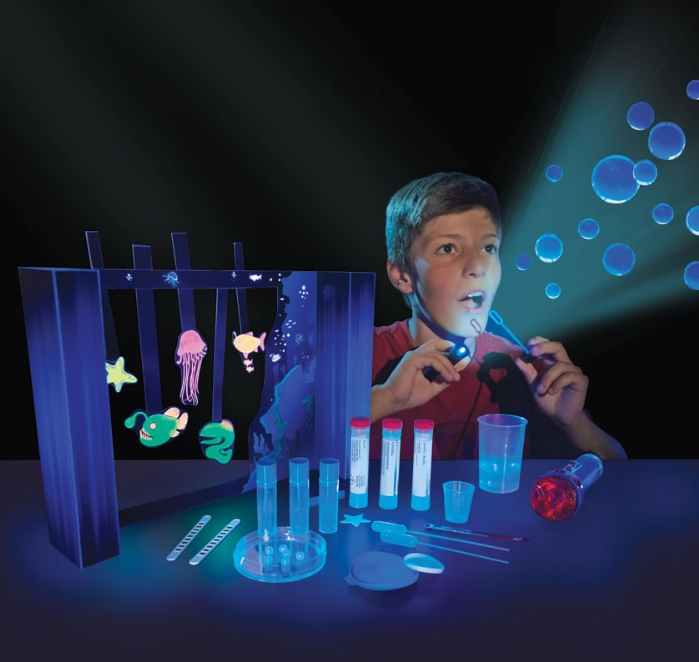 Hammacher Schlemmer