mPowerpad 2 xPlore solar charger
mPowerpad 2 captures solar energy faster than most portable solar chargers out there thanks to a highly efficient 5.4W grade A solar panel which – when combined with an electrical design and built-in software – is capable of maximizing current flow to the batteries. Its fast charging speed even extends to devices – once plugged in, mPowerpad 2 charges them as quickly as from a wall outlet.
mPowerpad 2 packs plenty of power in a lithium polymer battery with a capacity that is expandable from 3300 mAh to 11600 mAh – enough to charge a smartphone up to 7 times (for mPowerpad 2 Pro). What's more, the extra charging power comes without compromising on portability.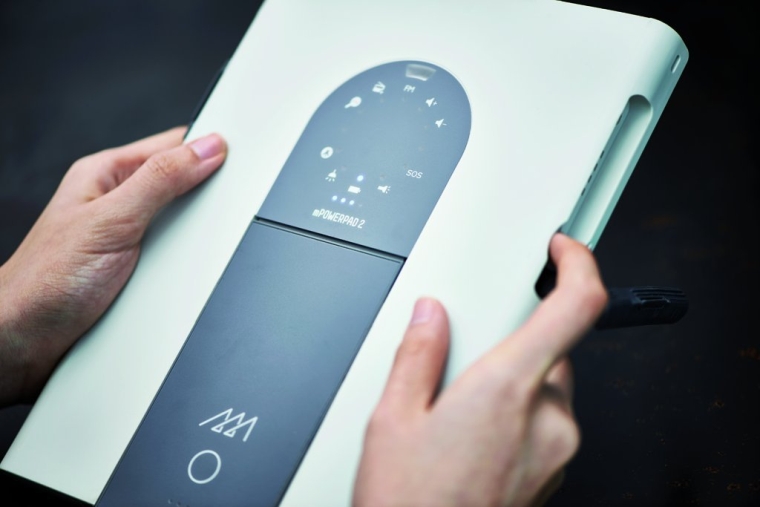 This is achieved through the innovative use of a removable pocket battery pack called mPowerpack (sold separately). mPowerpack offers the flexibility to add more charging power which you can carry around and use as and when you like. With it, all you need to do is dock, charge, remove, and go. Besides the sun, mPowerpack can also be charged from the wall or USB. What's more, with DarkCharge technology, it will automatically be charged by mPowerpad 2's internal battery even when there is no sunlight.