Clip-On Portable Baby Movement Monitor with Audible Alarm
At LEVANA, we know how tempting it is to check on a soundly sleeping infant over and over again — just in case. We are proud to bring you Oma the portable, battery-powered movement monitor that can easily be used everywhere you and baby go. Breathe easier knowing the LEVANA Oma will be there to help you check in a little less and relax a little more.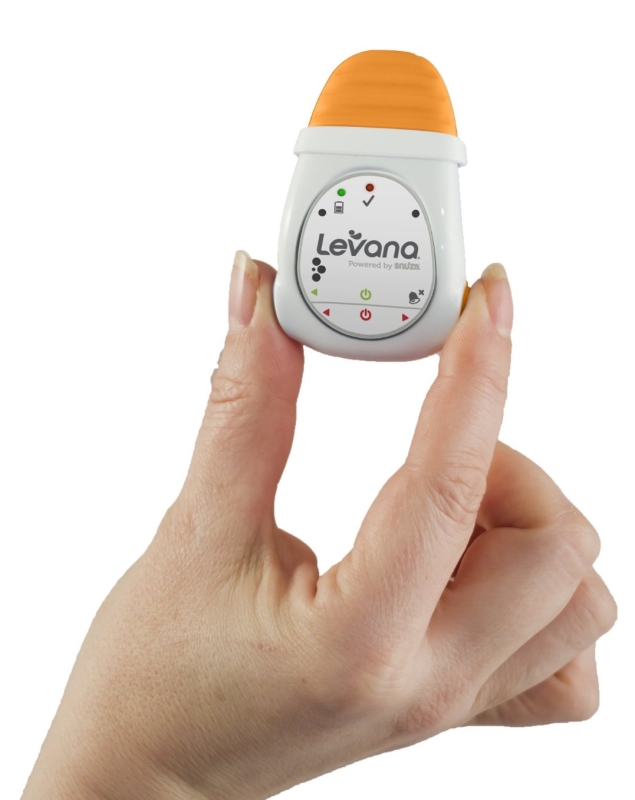 The Oma monitor clips snugly onto baby's diaper and senses baby's tiniest movements with a soft, flexible sensor at the belly button area. Because your baby is in constant contact with the sensor, it is unlikely to give a false alarm, unlike an under-the-mattress monitor. Knowing you will only be alerted if the situation is critical will help you feel more at ease during baby's deepest sleep.
If the sensor detects more than 15 seconds of complete stillness, Oma will beep loudly to alert you that your attention is required immediately. Oma can also be set to detect weak and irregular movements. If abdominal movement is occurring less than 8 times per minute the movement indicator light will flash orange and a different warning tone will sound. This feature is enabled by default but can easily be disabled.