Shiny Spark Plug Bottle Stopper
If you like to rev your engine with a great bottle of wine, keep it fresh and preserved with our shiny spark plug bottle stopper. These wine bottle stoppers are made from stainless steel and ceramic, designed to look like an authentic spark plug.
A cool gift for guys who like to drink out in the garage, or any car enthusiast. The rubber gasket of this bottle stopper creates a tight seal, preserving wine or any liquid in a standard size bottle. Measuring 5″ tall with a 0.75″ diameter, these wine bottle stoppers will keep drink time from becoming a drag.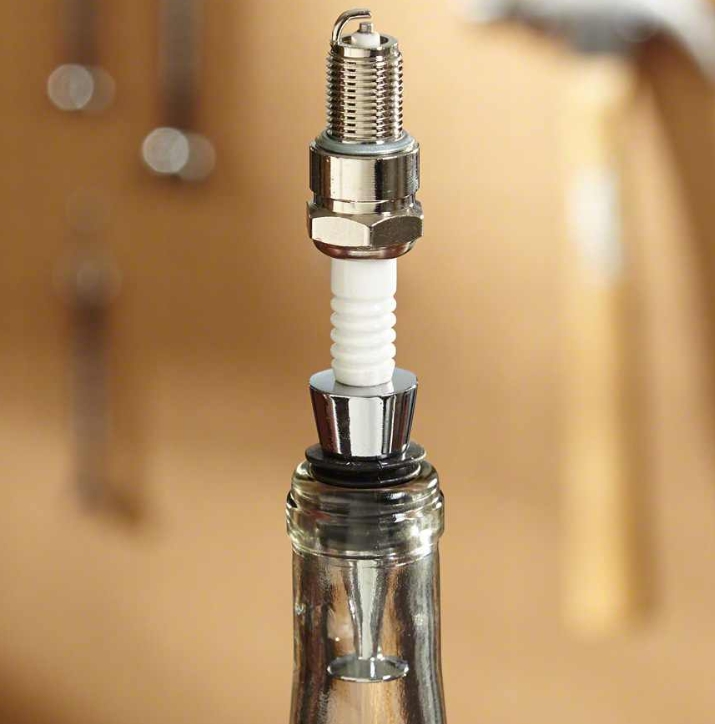 SharperImage.com