Pioneer 7.2-Channel Class D3 Network A/V Receiver with HDMI 2.0
The SC-89's Class D3 amps have the power to drive multiple channels simultaneously with no significant drop in per-channel output, recreating the full impact and dynamic range of high-resolution multi-channel audio. With a direct signal path and no EMI filters, feedback loops or current limiting, these amps are true engineering art, and unlike traditional designs, Pioneer Class D3 amps have the durability to handle multiple low-impedance speaker loads where other receivers lose power dramatically.
The new Elite SC-89 receiver upgradable for Dolby Atmos, along with Pioneer's Dolby Atmos-enabled speakers, is the best way to experience Dolby Atmos. Dolby Atmos adds height to the sonic landscape, creating a true 3D, multi-dimensional space that puts listeners inside the experience.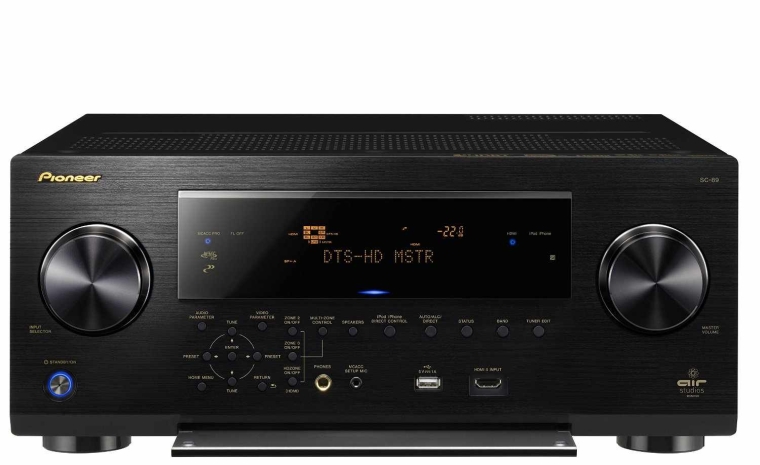 The Elite SC-89 features 192kHz/32-bit asynchronous USB-DAC for ultra-high quality music playback from a USB connected PC or Mac. Gapless Playback eliminates gaps between consecutive tracks intended to be played continuously, such as classical music or live recordings.
The Elite SC-89 features HDMI 2.0, the newest version of the HDMI standard, which offers increased bandwidth, resolution and frame-rate capability, supporting 4K resolution at 60 frames per second. With 7 HDMI inputs and 2 outputs, you've got plenty of connectivity options for the growing number of high-definition sources available.