The All Terrain Buggy Racer
This is the pedal racer that gives young drivers a taste of off-roading while on neighborhood excursions. Made by Kettler, Germany's premier maker of ride-on vehicles, the buggy's durable powder-coated tubular steel frame and 9 1/2″ Diam. x 4″ W rubber-clad plastic tires let racers pedal up and down mild grades or across a lawn or beach. The buggy places a driver only 12″ off the ground, providing a low center of gravity that offers superior stability and enables hairpin turns. The sporty steering wheel provides responsive control, and a dual-wheel rear brake operated with a hand lever quickly brings the vehicle to a sure stop.
A freewheel lever disengages the drive train for coasting or a helpful push. The chain is fully enclosed, keeping clothes free from grease or dirt, and a molded seat adjusts without tools to three positions for optimal comfort.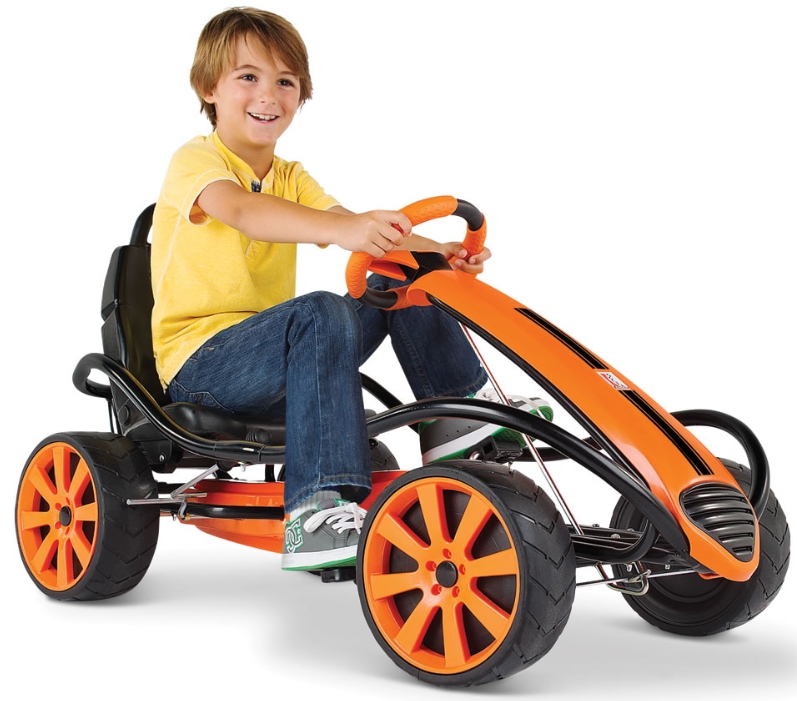 Hammacher Schlemmer