smartphone Controlled Automated Irrigation Sprinkler System
The Greenbox irrigation controller optimizes garden watering based on local weather, your own preferences, and regional restrictions. Access it from anywhere over WiFi.
Traditional sprinkler controllers water your lawn and garden based on a fixed schedule that doesn't change whether it's raining, snowing, or extra dry outside.
Using an sprinkler controller doesn't have to be a frustrating experience. Greenbox is the world's first truly intuitive irrigation system, and was designed with real people in mind. The gorgeous app guides you every step of the way, and if you still need help, you can contact our support team any time.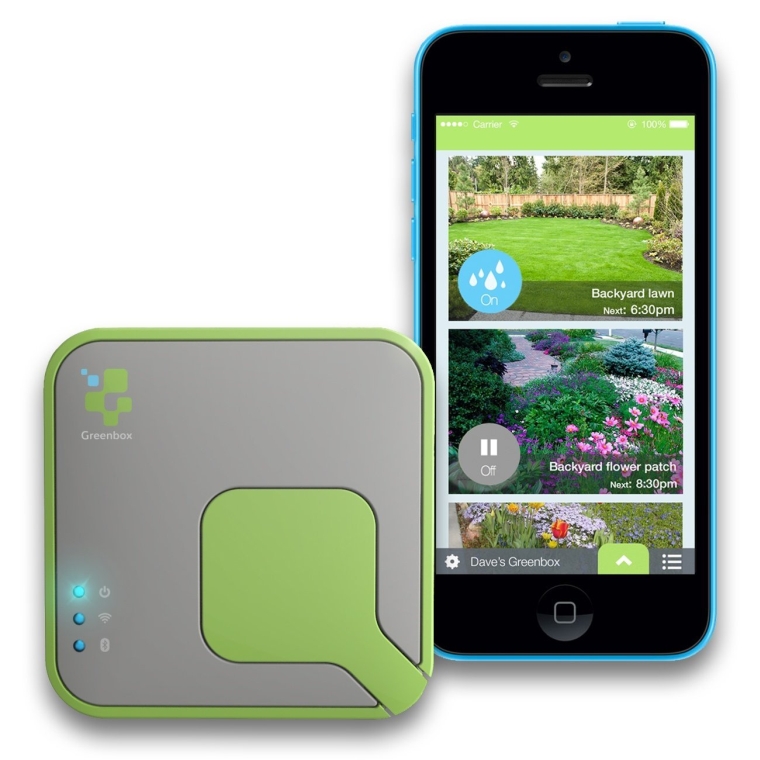 Greenbox is changing that by monitoring your local weather conditions and automatically adjusting them so your grass and plants get just the right amount of water – no more, no less. Greenbox saves you up to 50% in outdoor water consumption. Not only will Greenbox save you water and money, it will be your personal gardening assistant, helping you maintain a beautiful and healthy yard.