The Shot Improving Basketball
This is the official size and weight basketball with built-in motion sensors and Bluetooth communication that provide instant, accurate feedback about one's shooting and ball-handling skills.
The official smart ball of the National Association of Basketball Coaches, the basketball immediately sends data for every shot and dribble to an app running on an iPhone, iPad, or Android smartphone from up to 90′ away.
The app offers more than 50 goal-based drills for individual practice and competitions for up to five players. Providing real-time audio and visual feedback to correct flaws, the ball detects shot arc angles and backspin to help develop softer shooting touch, measures shot release speed to help shooters get more shots at game speed, and measures dribble force and speed for developing quick crossovers that break defenders with confidence while dribbling with either hand. Drills increase in difficulty to provide additional challenge as one's skills improve.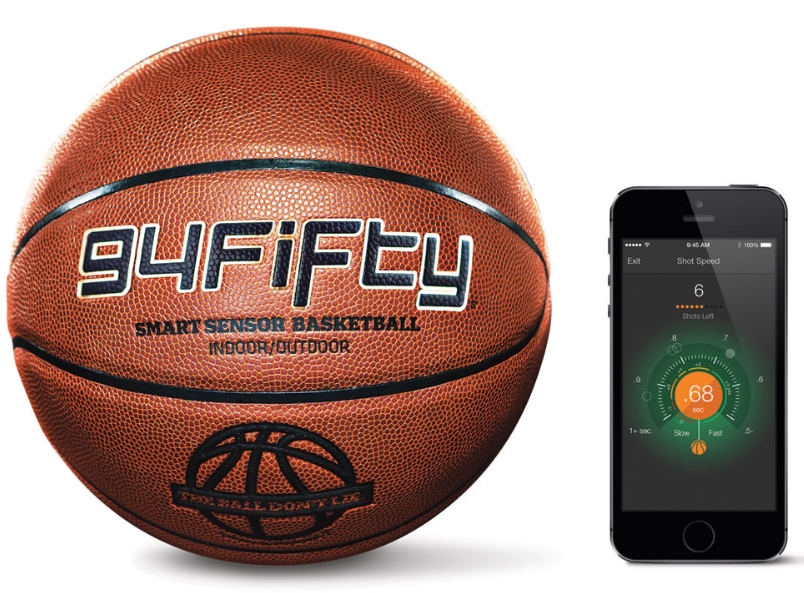 Hammacher Schlemmer