The Lighted Poolside Basketball Hoop
This is the swimming pool basketball hoop with an integrated backboard light that allows for nighttime play. With a nylon net, the 16″ rim adjusts from 2′-6′ above the water with a locking mechanism and can be positioned 42″ from the pool's ledge to keep game play away from pool walls.
Equipped with a three-LED light source that provides a reliable shooting target at night, the impact-resistant, structural poly-resin backboard is weatherproof, and at 391/2″ wide, it allows for bank shots from difficult shooting angles. The rustproof, stainless steel and aluminum frame resists harsh weather conditions, the base holds 55 gallons of water or 30 lbs. of sand for stability, and the base has a four-way leveling system for setup on sloped decks.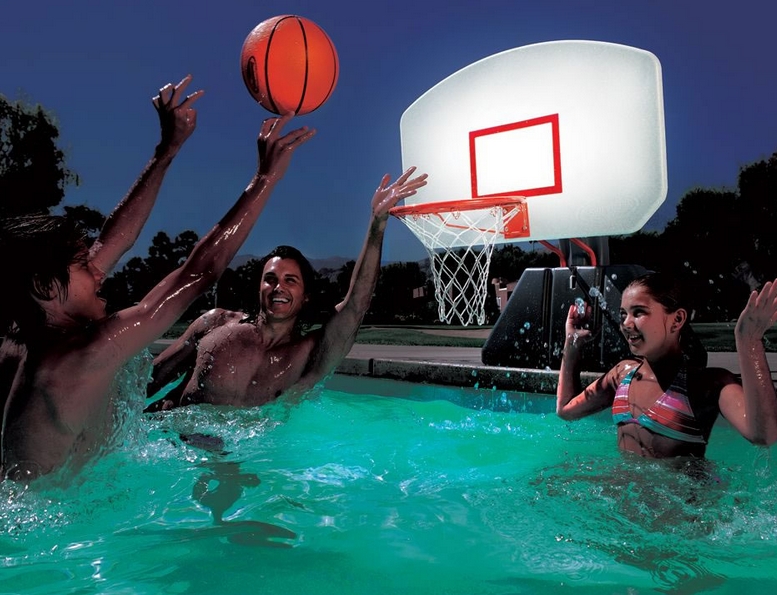 Hammacher Schlemmer