Nikon D810 FX-format Digital SLR Camera Body
Harness the power of extreme resolution, jaw-dropping image quality and huge dynamic range in both stills and Full HD 1080p video applications. A newly designed 36.3 megapixel FX-format full-frame image sensor with no optical low-pass filter is paired with the thrilling performance of EXPEED 4 for staggering detail retention, noise-free images from ISO 64 to ISO 12,800, fast frame rates, cinematic video capabilities, in-camera editing features and outstanding energy efficiency. For still and multimedia photographers, The D810 will ignite your creativity and help you capture images that astound. For cinematographers and camera operators, the D810 will become one of the most versatile tools in your arsenal. The D810 will expand your vision and make you rethink what's possible.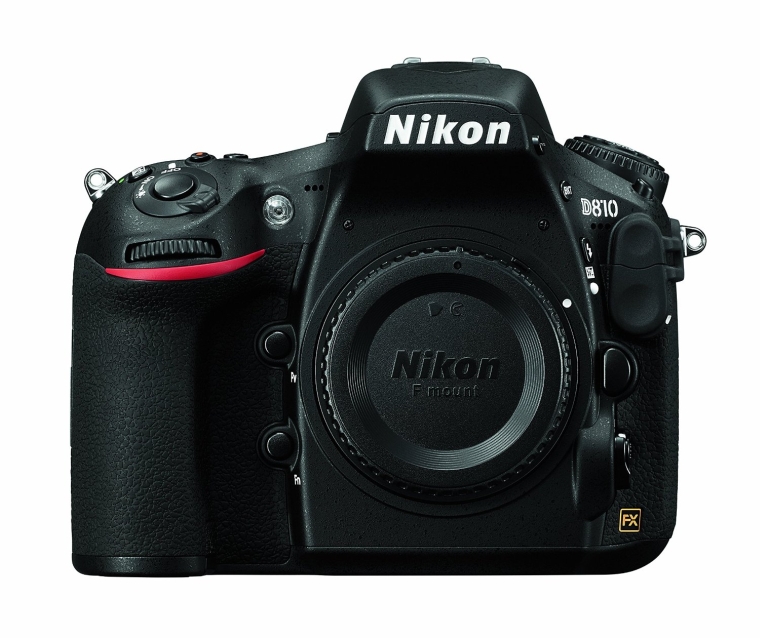 The Nikon D810 is a full-frame digital SLR that features 36.3 megapixel FX-format CMOS sensor (without an optical low-pass filter) along with Nikon's latest EXPEED 4 image processing engine.
The EXPEED 4 improves performance and image quality and also offers an ISO range of 64 to 12800, which expands to 32 to 51200. There's also a new RAW Small Size option, which produces 16MP images with much smaller file sizes. The shutter mechanism has been redesigned and a first curtain electronic shutter added in order to reduce the risk of 'shutter shake'.
On the video front, the D810 offers full HD recording at 1080/60p/24p with manual exposure control, focus peaking and zebra pattern, manual exposure control, and audio level adjustment.
New features include uncompressed HDMI output with simultaneous recording to a memory card, a new 'flat' Picture Control (designed with post-production in mind), highlight weighted metering, and Auto ISO in manual mode.